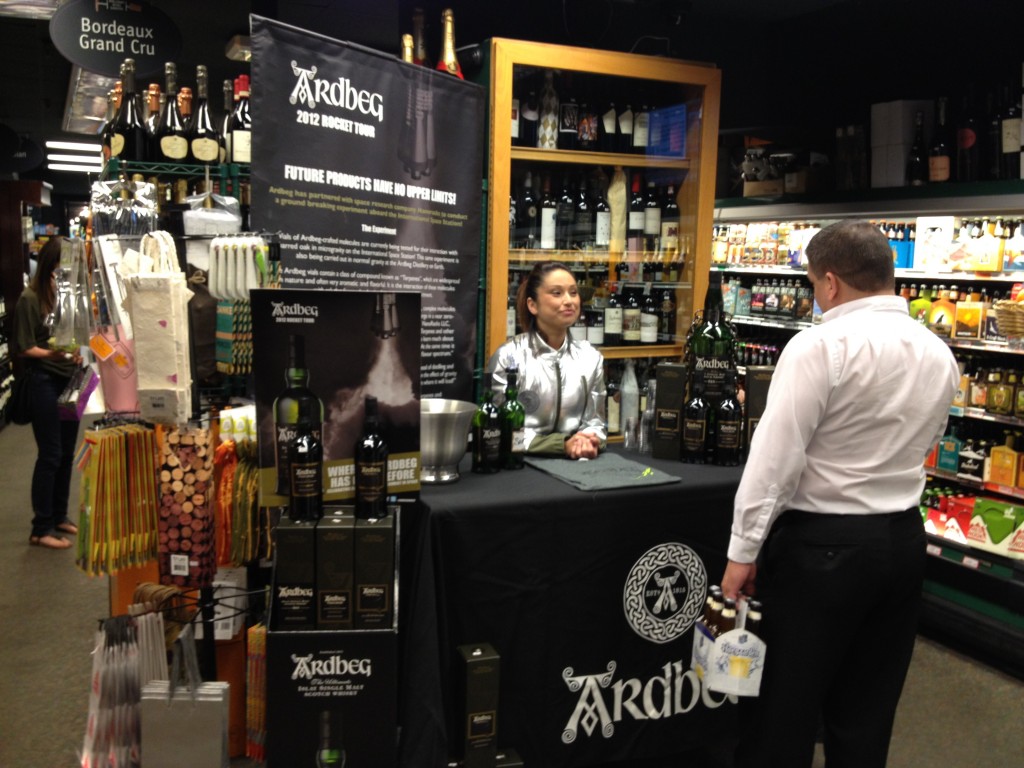 It's hard to turn down a tasting, especially a free one. A few of us headed down to Holiday Market for the Ardbeg tour of their rocket. Rocket you ask? I was surprised by the pairing too. It all stems back to their scotch research in space…SPACE!  How cool is that? The company is actually sending rockets into space to test the effects on scotch production. More info here.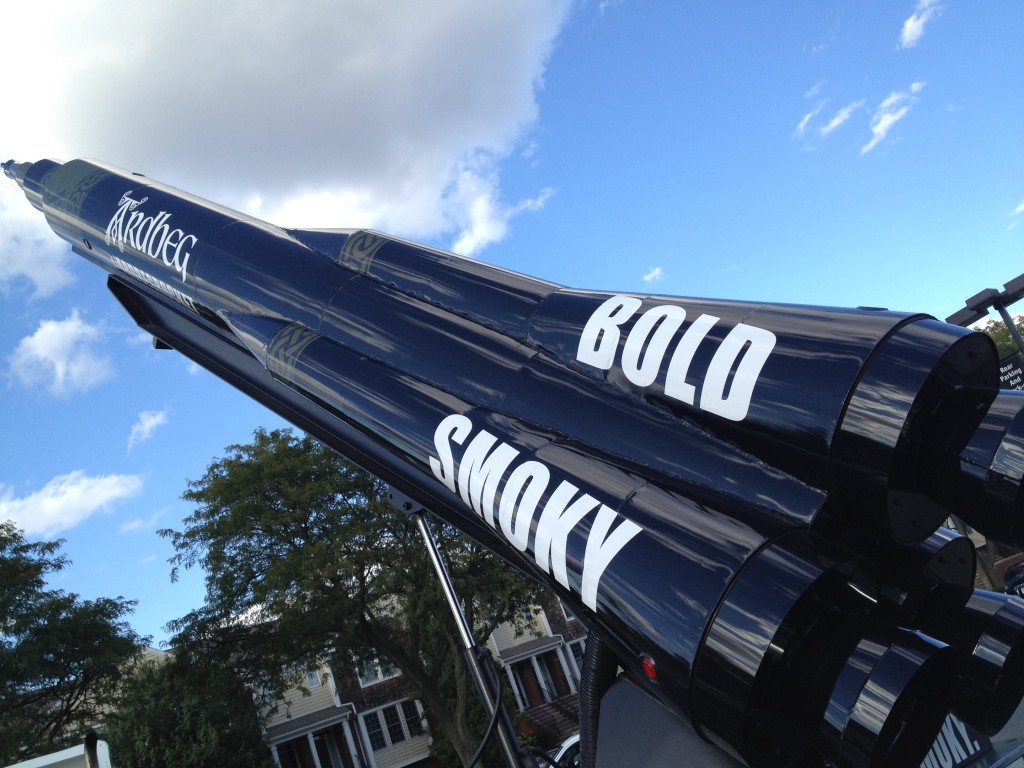 The rocket doesn't seem that big. I would guess it's about 25 feet tall. There wasn't anyone available for questions but it is still very impressive. The rocket comes with it's own trailer and even it's own social media program.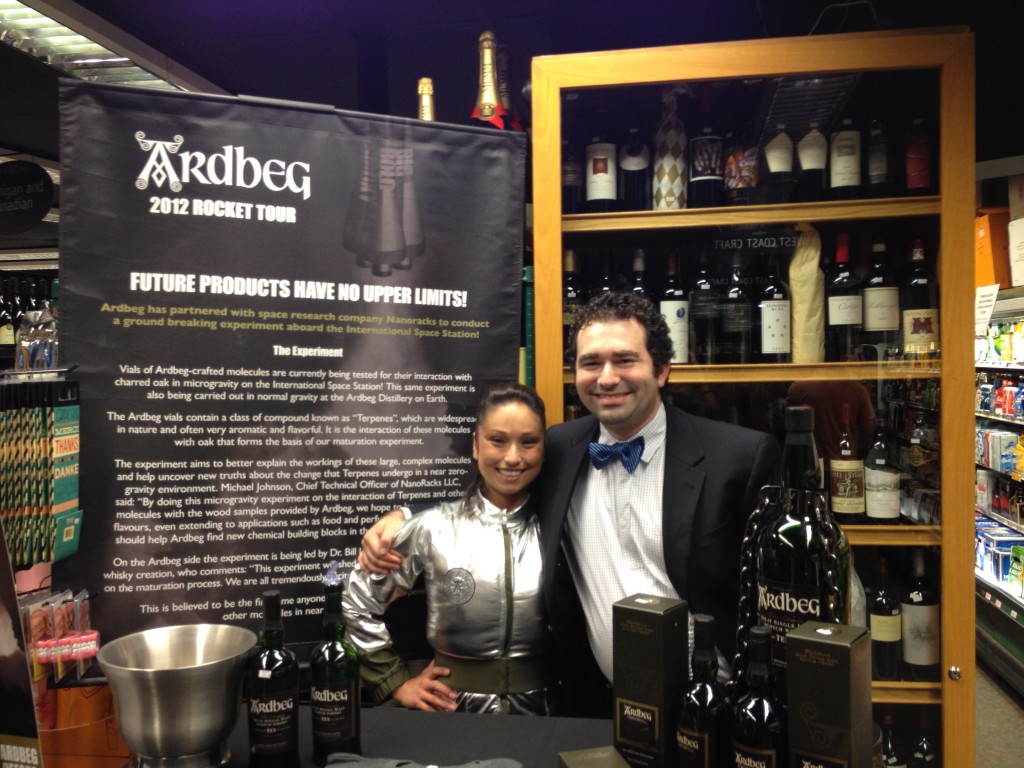 Inside you find the tasting. They had their 10 year available for a free mini-shot along with sample bottles of some of their more experimental lines.
The scotch is smoky but not so much as Laphroaig but they are from the same area so they have that big peaty tasty. I experimented this weekend as using it instead of Laphroaig in some cocktails and it performed well.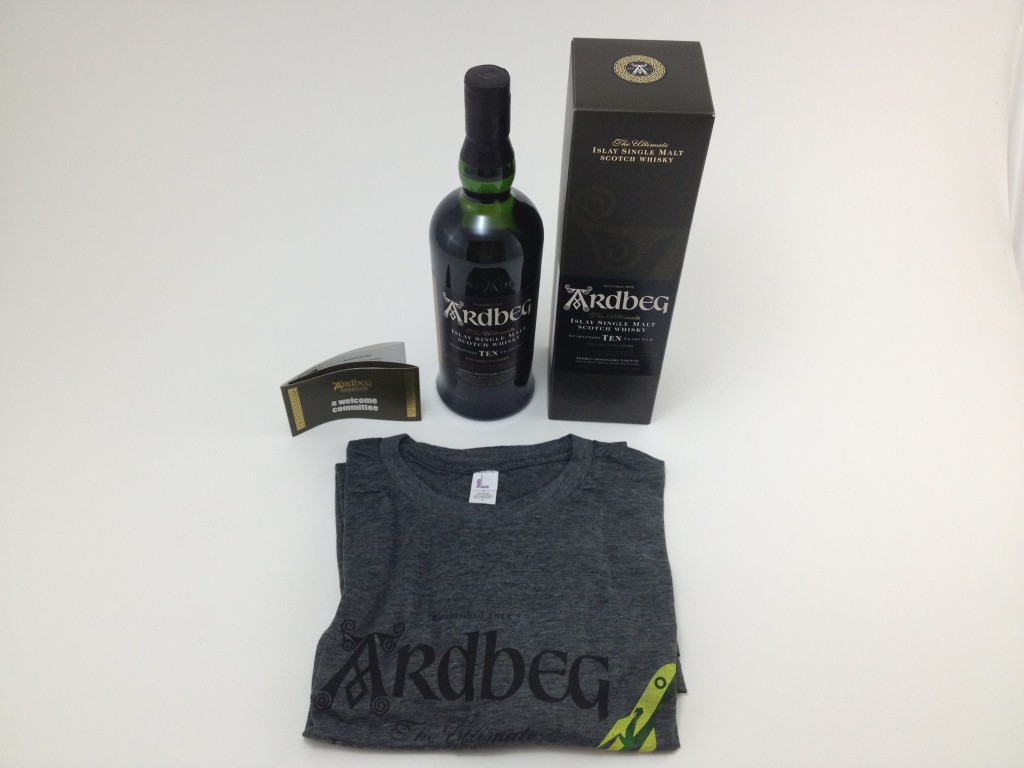 There was a little swag too. If you purchased a bottle ($49.95 – Michigan), you got a free shirt. Kinda like Christmas when you see all the gift box sets with glasses, hats, etc.