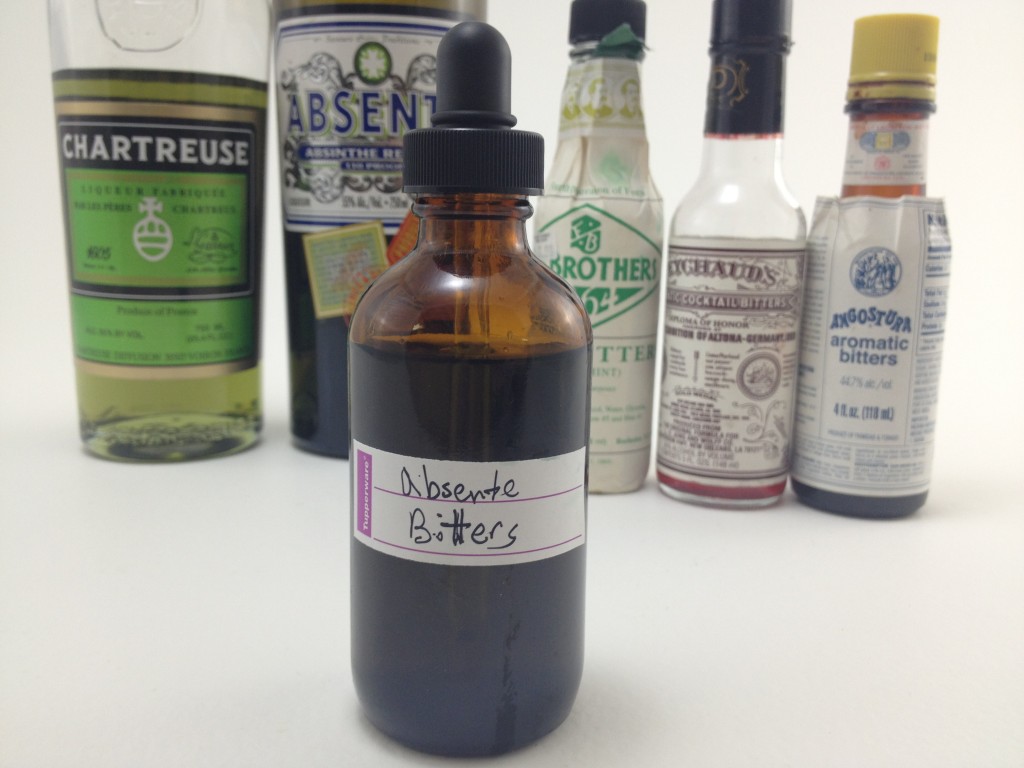 I found a cocktail recipe on Liquor.com that called for Absinthe Bitters. There are two absinthes they called for; Pernods and Kubler but neither were in my liquor stash. What was in my stash was Absente so I improvised. I also only made a half batch.
3 oz Absente
1 0z Green Chartreuse
1 dash Peychaud's Bitters
1 dash Angostura Bitters
7 dashes Fee Brothers Mint Bitters
Mix and store at room temperature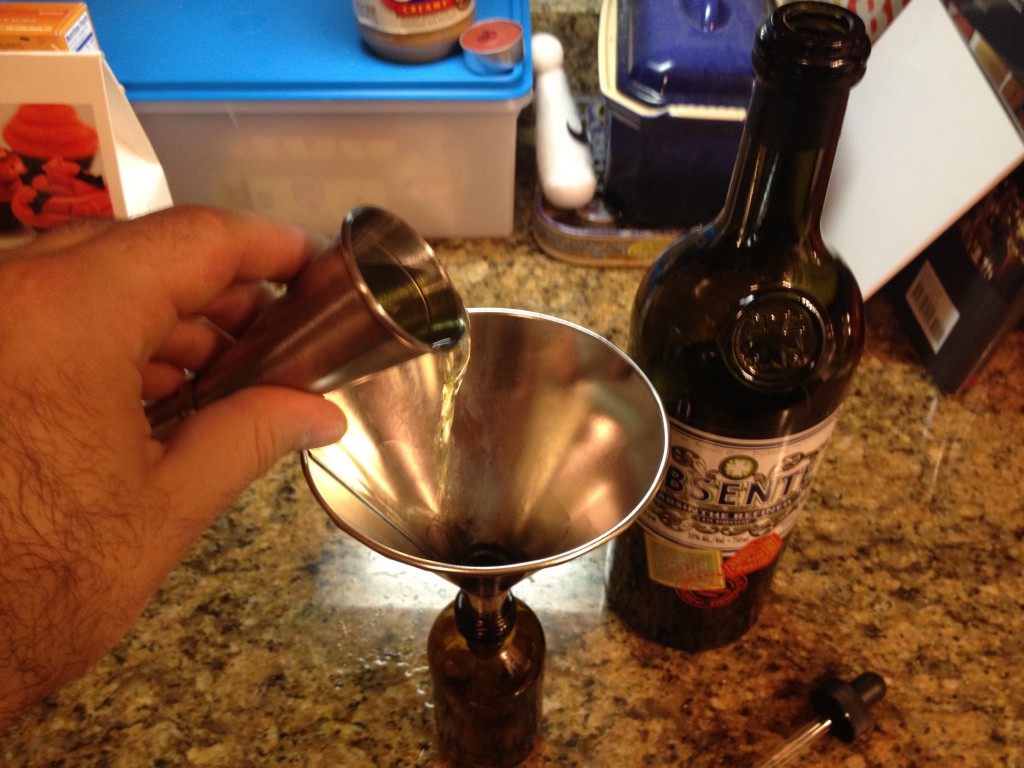 The Absente is very pronounced with a mint hint on the tongue.  You might notice that is is a cheater bitters. There is no seeping and no waiting. Just mix and go.