Detroit Cocktail Classic – Saturday Night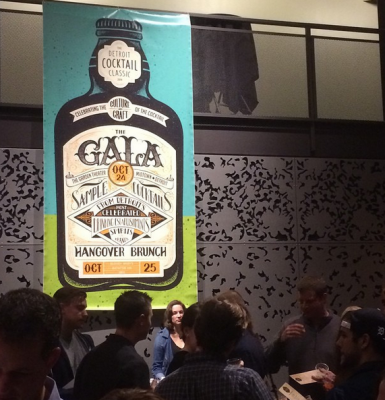 Detroit Cocktail Classic is back for year two this Saturday Night at 7p and in the same location – The Garden Theater. If you attended last year, you will remember the incredible cocktail offerings and diversity of bars. As Detroit continues to expand it's list of amazing restaurants, this event has done the same. Here is list of the locations serving a proper cocktail that night:
Roast
Selden Standard
The Keep
Chartreuse
Two James Spirits
Public House
Imperial
Great Lakes Coffee
Mabel Gray
The Root
Rock City Eatery
The Stand
Standby
Katoi
La Rondinella
The Last Word
Little Guy Wines
McClary Brothers
USBG Detroit
The Shang Bang Tiki Room
That is a pretty definitive list of the best spots in the city. Unofficially there is a mystery name on there. The Shang Bang Tiki Room I can only imagine is a delightfully scary dungeon of intoxicants and debachery. Looking forward to see what that place is all about.
Each station will provide an artfully crafted cocktail with top shelf spirits and fresh ingredients. Some amazing sponsors are on the list so I don't doubt that statement.
My one complaint last year was the event got crowded fast. I encourage you to show up early before the bachelorette buses drop off their masses.
Either way it will be a good time. I'll see you there.
Budmo!