Detroit Gatsby Lawn Party Recap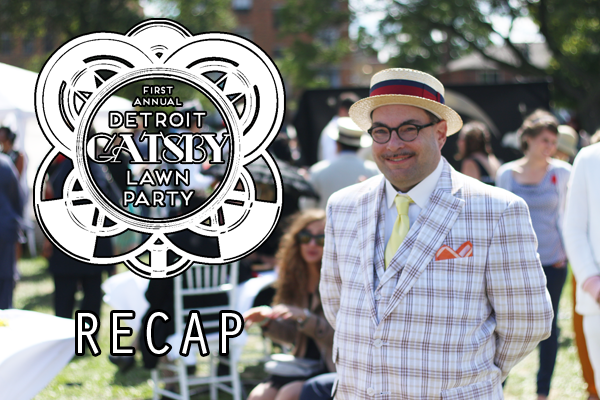 On 9/13/15, Detroit held witness to their first ever Gatsby Lawn Party. That is, at least since the 1920s. The event was the brain child of Alison Chevalier, a Detroit native, who spent some time in NYC and learned about similar parties there. Wanting to bring that to Detroit's Palmer Park, she set forth to make this amazing event. Said event consisted of dancing, picnicking, and mingling.
Here are the Good, Bad & Picky observations from me.
Good:
Most people in some sort of period dress
Ability to bring your own picnic
Great weather
Ample Parking
Bad
1 cocktail and 1 beer selection
Bees!!!! Nature is the worst
Need more vendors selling clothing
Roped off alcohol area was too small
Picky
So much was done to make this event look period then you have these awful cardboard trash cans
The few people in modern clothing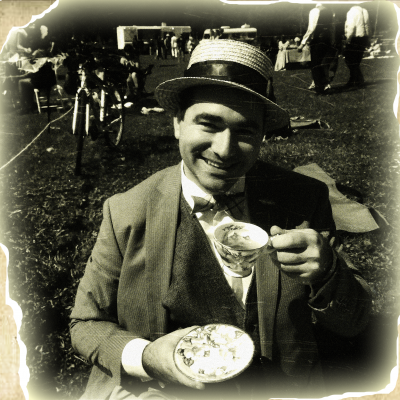 I based my outfit on this old photo I found of my grandfather…actually…THAT'S ME! I put together the outfit from pieces in my closet and this classy boater (aka skimmer) hat from Amazon.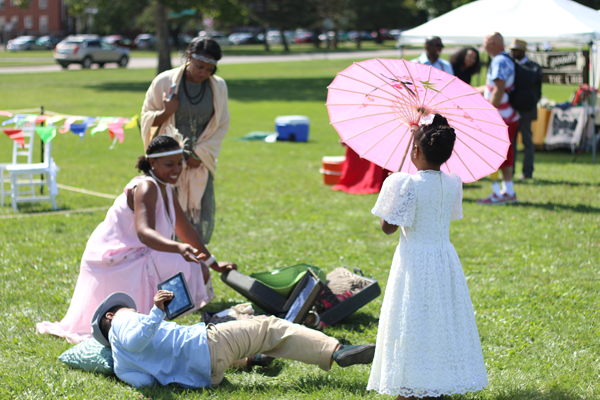 I was so impressed with how many people dressed up for the event. I would say 90% of the people there made an effort to come dressed in period-ish clothing.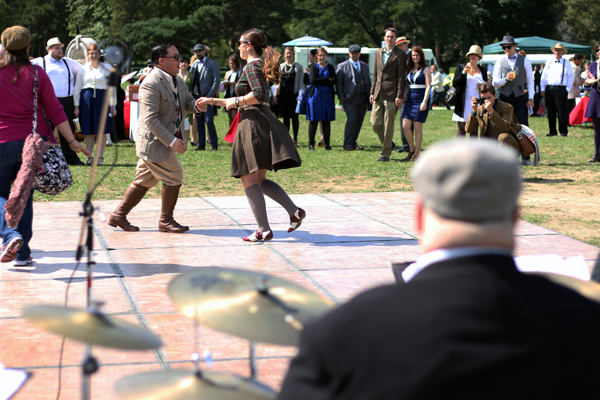 There was some amazing entertainment ranging from singers, to guitar players to big bands. This lead to lots of dancing from people that were way better then I.
But they did give lessons and lots of people seems to pick-up dance styles of the time.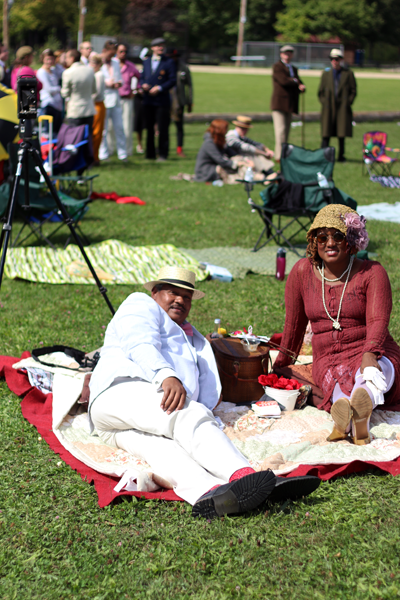 The highlight of the event was picnicking. I did my best to make a period picnic and others did the same. This couple even went so far to bring a period camera to add to their ensemble.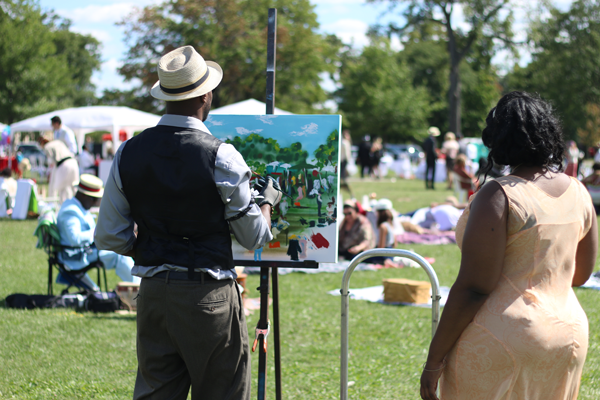 Art was all around from vendors to chalk artists to this talented individual capturing the magic of the event on canvas.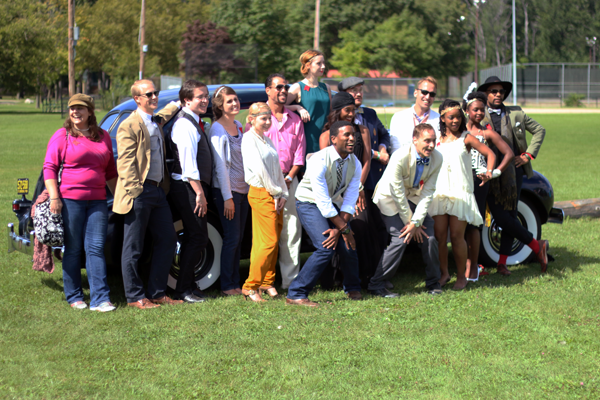 The cast of a Michigan Great Gatsby performance was in attendance. Many of them dressed up too. However the lady in pink and jeans on the end seemed to pop-up in many of my pictures.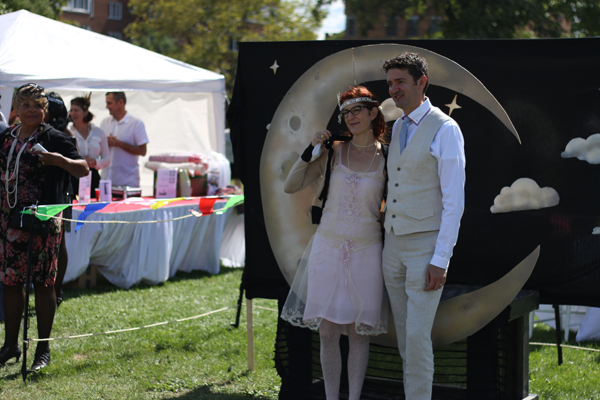 Besides the car photo op, there was also the "paper moon". Endless streams of couples and friends took their photos here to Instagram around the world.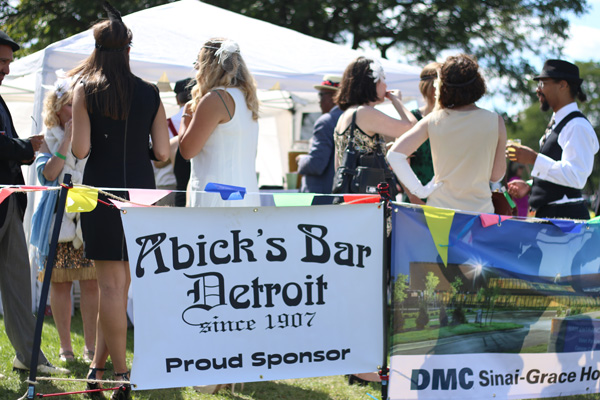 Let's look at the drinks. With our tickets, we were given 2 drink tickets each. Abick's Bar of Detroit was the sponsor and provided one cocktail and one beer (UPDATE: Abick's did not provide the libations for the event. They were only a sponsor. TBD on where that came from).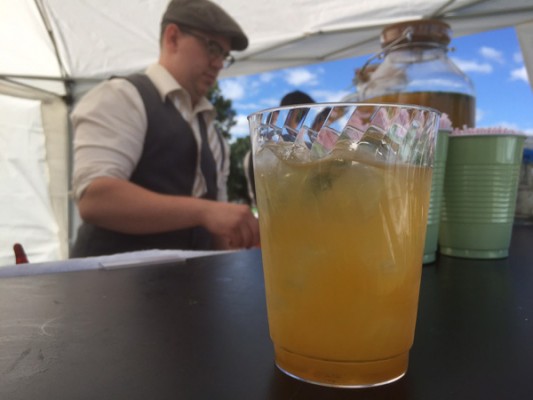 The cocktail was the Rumble Seat (bourbon, peach nectar and mint) while the beer was American Cream Ale. Sadly, I was very underwhelmed with the cocktail. It was really sweat and buried the bourbon. The beer wasn't bad, wasn't great. The cocktail was batched so the bar moved pretty quick. I would have liked to see 2-3 cocktails total. We ended up not even using all our tickets.
I'd love to see bottles of wine for sale to enjoy with your picnic too. You were technically only able to drink in the roped off area (people ignored this). I'd love to see that expanded so it is both up to code and accommodating to guests who want to drink with their picnic.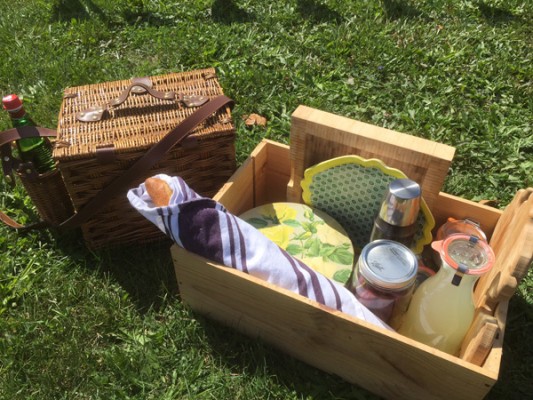 There was a good spread of food for sale but we leaped at the chance to make a picnic. I even tried to stay away from plastic containers. The overall effect was great.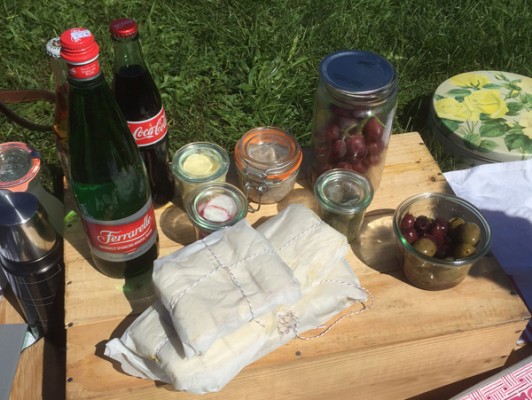 My wife and I prepared a spread of olives, fruit, tea sandwiches, cheese, cookies and non-alcoholic drinks. While it said don't bring alcohol, every one seemed to ignore that except me. You try to be a good guy and you get the short end of the stick. I did sample a number of great cocktails from local picnic goers and was delighted at their talents. I may or may not correct that next year by bringing my own (no paper trail).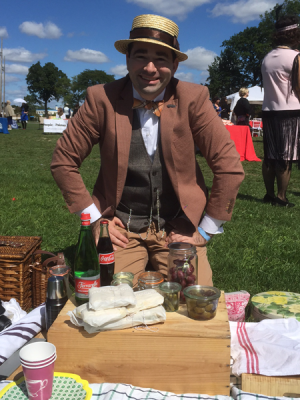 We had many people stop us to take photos of our picnic which is totally fine as I did the same to others.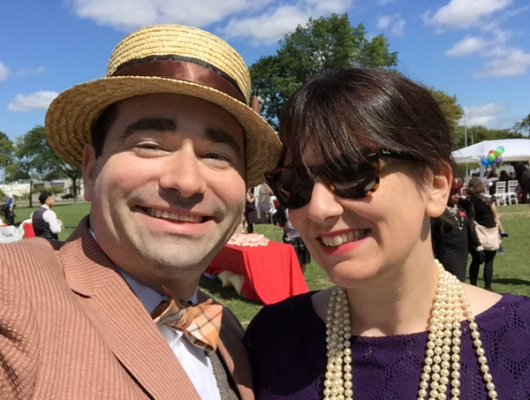 My wife and I had a great time and love that this is another great event to attend in Detroit. Looking forward to next year.
Budmo!