DIY: Sweet Vermouth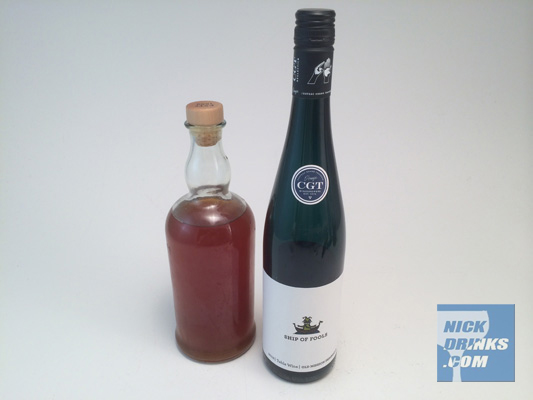 Vermouths of the world are just a wine infused with spices and fortified with high-proof booze. I've was interested in trying my own ever since I came across this post by Serious Eats Drinks blog. There are some out there spices you need (like Wormwood Leaf) which I get online. Try Dandelion Botanical Co for online herb and spice purchases.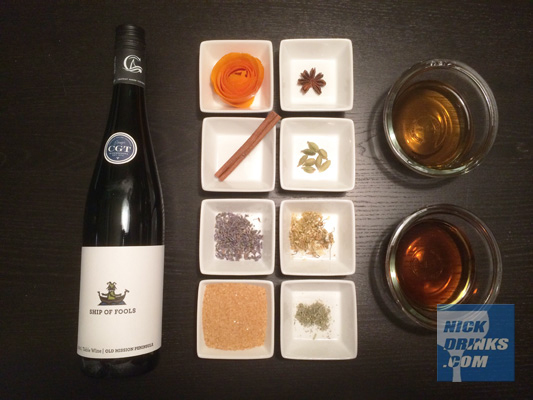 Here is the recipe from Serious Eats Drinks, you will need the following:
– The peel of one orange
– a bottle of neutral white wine such as Ship of Fools by Chateau Grand Traverse
– 1/4 cup raw sugar
– boiling water
– 1/2 cup VS or VSOP Cognac
– 1/2 cup sweet sherry
– 1 cinnamon stick
– 1 teaspoon of dried chamomile flowers
– 8 cardamon pods
– 1 star anise
– 1 teaspoon dried lavender
– 1/4 teaspoon wormwood leaf
The bummer of this recipe is there are lots of spices/herbs that the average person might not use often. However, you are that weirdo that is making your own sweet vermouth so I wouldn't worry about that.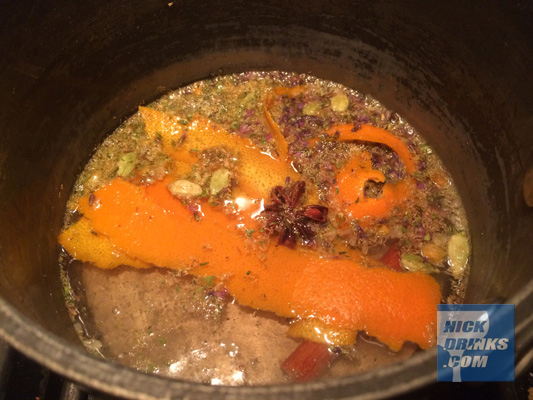 Take 1 cup of wine add all the herbs/spices and orange zest. Take it up to a boil then let it simmer for 5 minutes.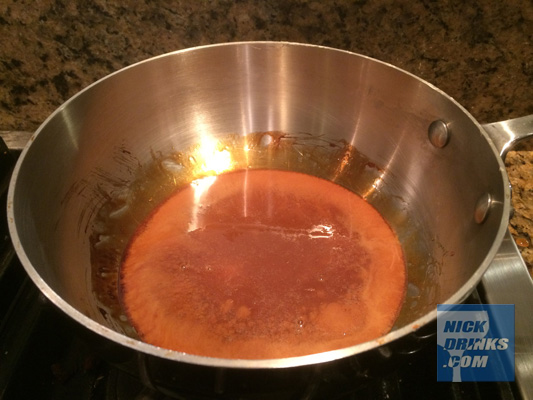 While you are simmering the wine, pour the sugar (and only sugar) into another pot (medium heat) and melt it. Once it is all melted take it off the heat. Let it cool for a bit then slowly add 1/4 cup of boiling water to it to make a caramel paste. If it seizes up, just slowly scrape at it with a wooden spoon. It will eventually come up.
Strain the spices/herbs out of the wine infusion then add back to a pot with the remaining wine and bring to a boil. The Serious Eats recipe calls for only 3.25 cups of wine overall which leaves about 1/2 cup in the bottle. Personally, it seems like a waste. Unless you want to drink it while you cook. Your call.
Add the boiling wine to the caramel syrup along with the sherry and cognac. Let that cool and you are ready to serve.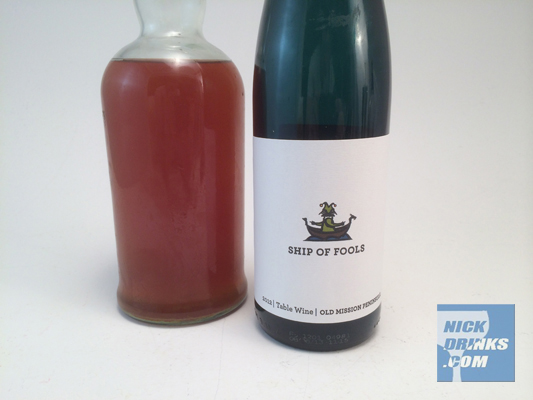 Vermouth is best cold and will eventually go bad. The rule of thumb is a month but my undeveloped palette isn't as picky. I could see it going a bit longer but use your judgment. If it tastes off alone, it will likely taste bad in a cocktail.
Let me know if you try this recipe yourself. If you are in the Metro Detroit area, I'm happy to share my spice haul too.
Budmo!