Drink in a Hollowed-Out Pineapple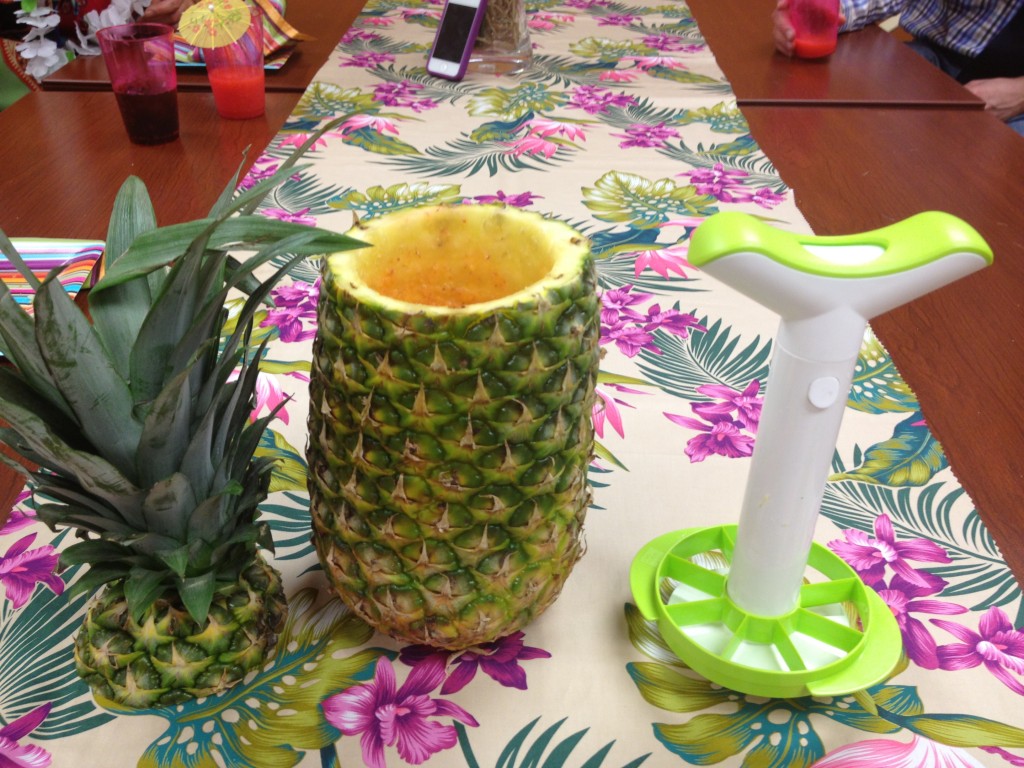 How many movies have you seen that have the lead drinking out of a hollowed out Pineapple? At least one? Maybe? Ok. Pretend with me you have seen a movie where this has happened. You do some research online because you want to do this at home.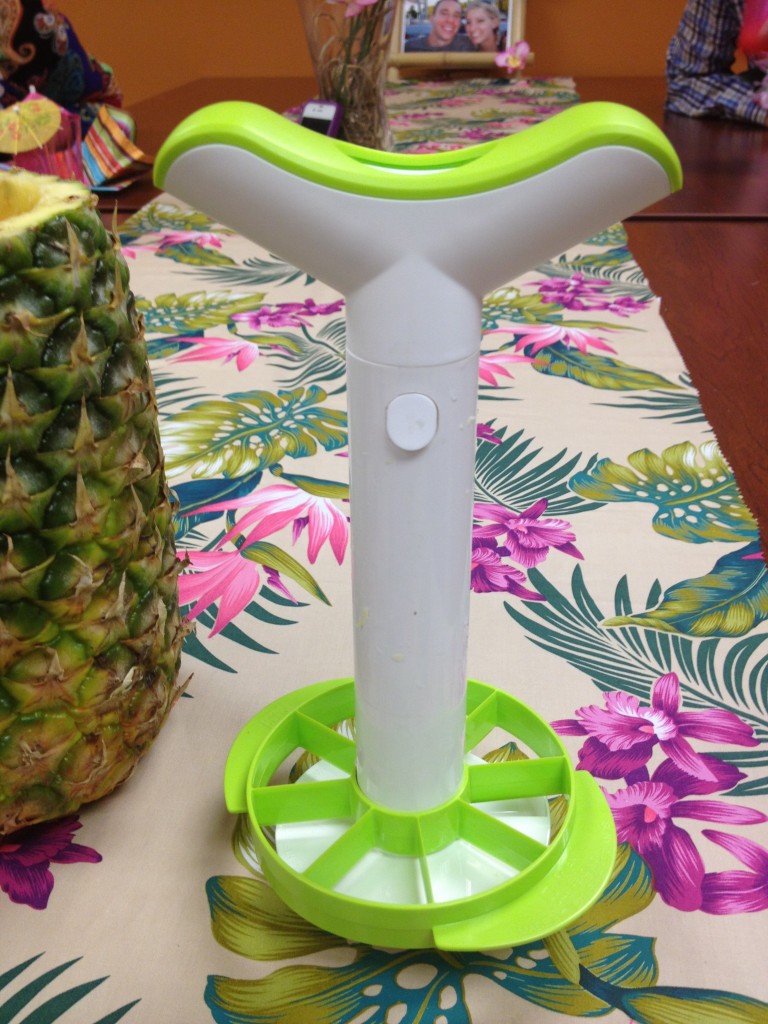 The easiest way to do this is a special tool from the gadget store. I picked up the Pineapple Slicer & Wedger from Bed, Bath and Beyond. The tool retails for $9.99 but if you bring a 40% coupon that cuts back on some of the cost.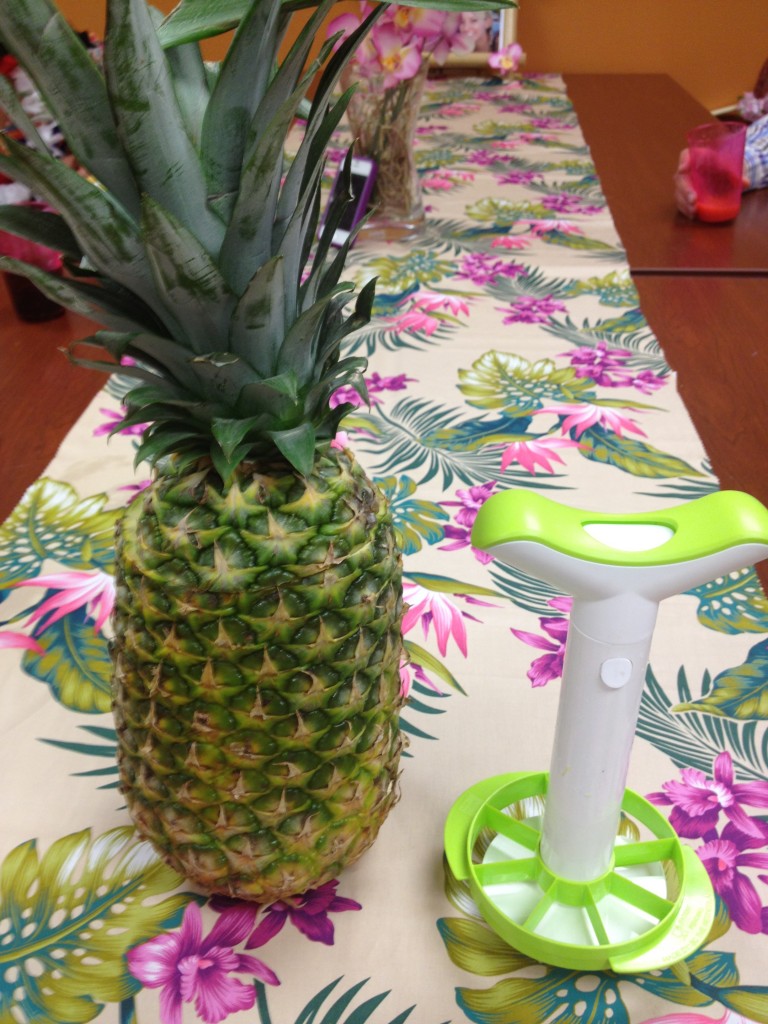 The tool is easy to use.
Make sure the pineapple can stand up straight. If not, trim a bit of the stem off.
Chop the top off.
Slide the wedger up to the top until it clicks
Center the tool over the pineapple and start twisting.
Twist until you run out of tool or go to nearly the full depth of the pineapple. Take care not to cut a hole out of the bottom.
Remove the fruit by reversing the tool up. There may be some slight suction.
Place the tool and fruit and place on a flat surface. Then push the wedger down.
You now have a hollowed pineapple and a pile of perfect pineapple pieces.
That is it. If you need a better demo, check out "Todd" on the BBB website.
Need a recommendation on what to fill in your pineapple. How about a Mai Tai?