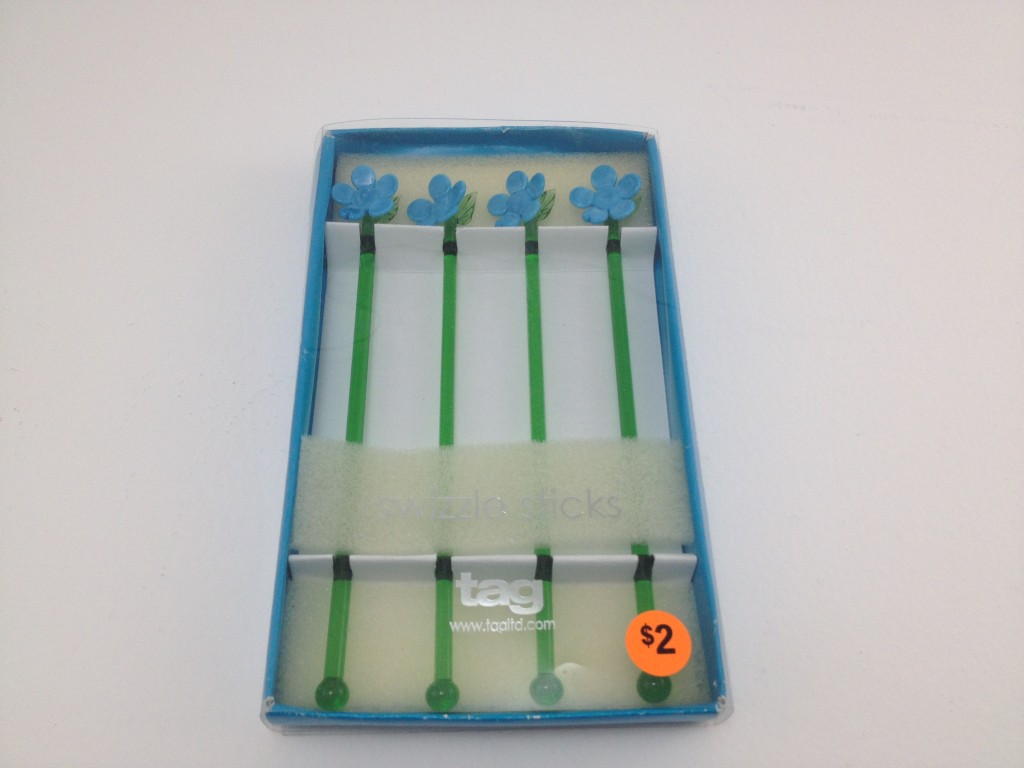 The weather is getting colder and garage sales are starting to get less frequent. It's sad because it means winter is coming. That being said, I got my fill this weekend. I went to four garage sales this weekend and besides some vinyl and craft supplies for Lish, I picked up this number and for only $2.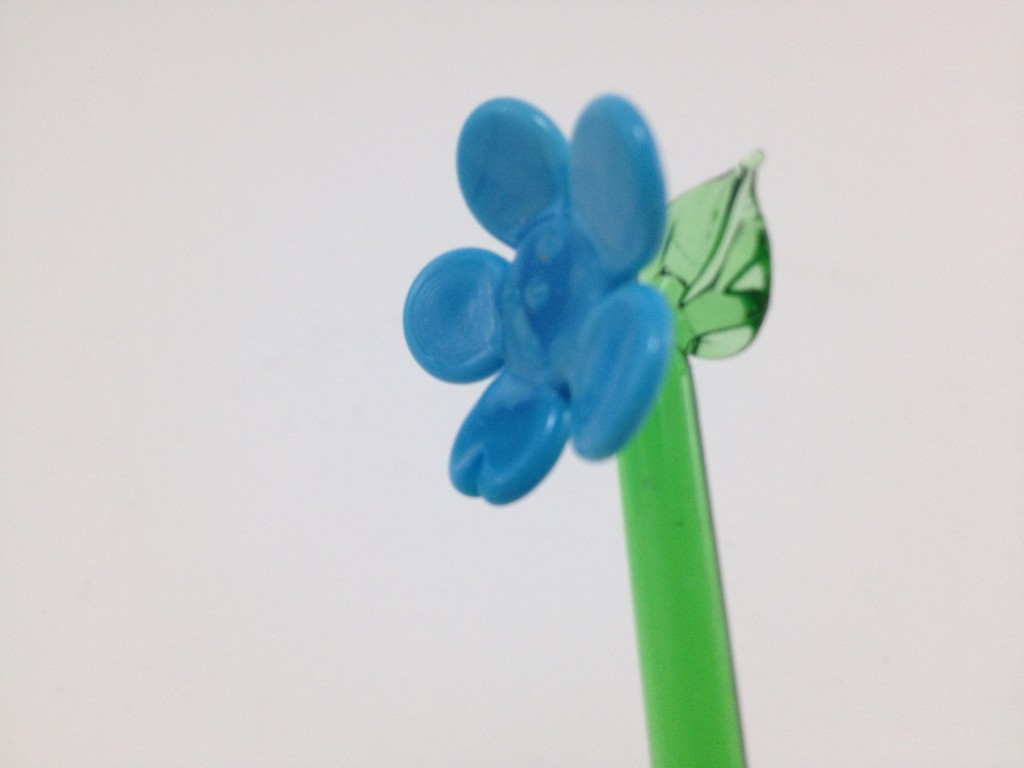 Glass swizzle sticks are hard to find. It seems that companies are moving more to plastic for its durability and cost. I think glass has a great throw back feel and looks much more classy than plastic.
So where did the name swizzle come from? The best account is that it come from the drink Rum Swizzle. It's the national drink of Bermuda and is a great cocktail.