Handmade Bar Towels from Lish Dorset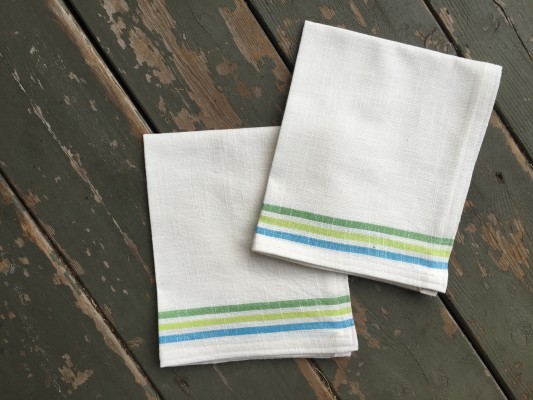 Friend of NickDrinks.com (and my wife), Lish Dorset, made some amazing handmade bar towels. Check out her blog for the full write-up.
Years ago I used to sell appliqued towels at the Detroit Urban Craft Fair. The towels were always a hit because it was a practical gift to give to someone or to keep for yourself. While I made all the appliques, I used vintage-looking towels that were ready made by ACS Home & Work (a Michigan company) as I could never find toweling fabric that I liked to make the actual towels myself. That was then.