How to win Cafe 78's Bar Fight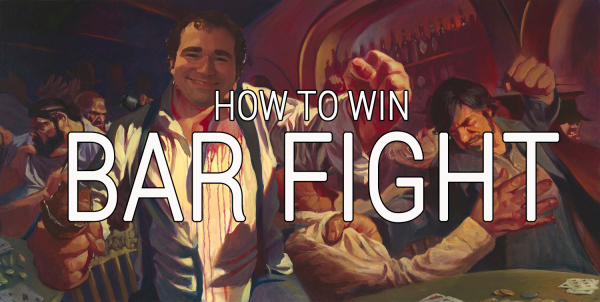 This Sunday (9/27/15) is the final Bar Fight of the year. There have been 5 previous competitions and the winners of each will assemble to find the ultimate champion.
I participated in Bar Fight 5 in August  and didn't make it to the second round. That being said, I present my learnings to the world on what to do and want not to do.
Do: Bring everyone you know to so they can vote for your drink.
Do Not: Tell nobody you are going to the event. What happens if a stage light falls on you? Didn't think of that did you.
Do: Spend your time wisely. 10 minutes goes very fast.
Do Not: Try to impress the judges by pickling a watermelon rind. Seriously, I tried to do this. Why did I do this? What was I thinking? It's a cocktail competition, not a garnish competition.
Do: Engage the audience when they come walk by your bar. Answer any questions and attempt to win them over to vote for you.
Do Not: Ask them to leave you alone. You are the master of your craft and can't be bothered. I didn't do this but I have to imagine it wouldn't help you win.
Do: Keep your station clean, tools organized and station free of spills. Just like a normal shift.
Do Not: Spill watermelon juice everywhere. It makes things red and sticky.
Do: Wear comfortable clothing. There is limited if any A/C at the Cafe 78 and you will be running around like a mad man/woman.
Do Not: Sweat up a storm and have to constantly wipe off your brow. It makes you look nervous…because you are.
Do: Get your significant other to make you a custom outfit such as apron and tie (THANKS LISH!!!)
Do Not: Get your significant other to make you a custom costume for the event. No one wants to see you in a furry suit.
Do: Have a great time. Detroit has amazing bartenders and the competition will be intense. Enjoy it.
Do Not: Grumble because you didn't win. It's an honor to be nominated.
Thanks again to Chris and staff for letting me compete. I'm very much looking to the culmination of the year this weekend. Good luck.
Budmo!