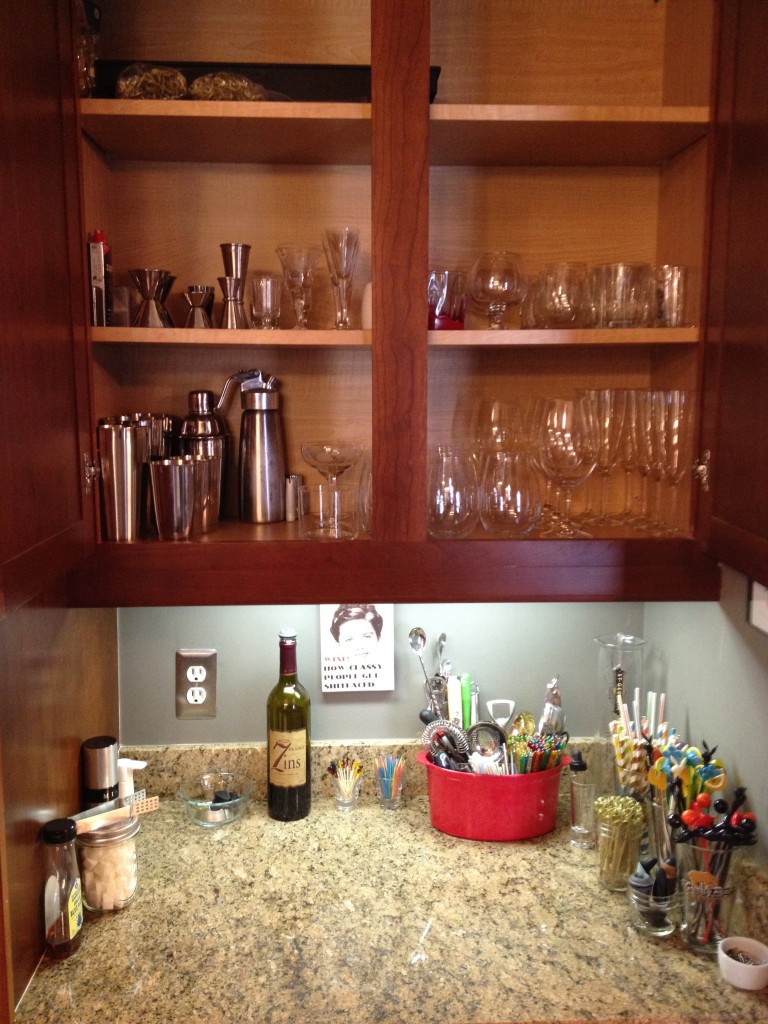 There is a little butler's nook in the kitchen that was so cluttered with drinking tools, bottles & gear that is was just a waste of counter. We had some people coming over and it was an excuse to do some organizing, purging and cleaning.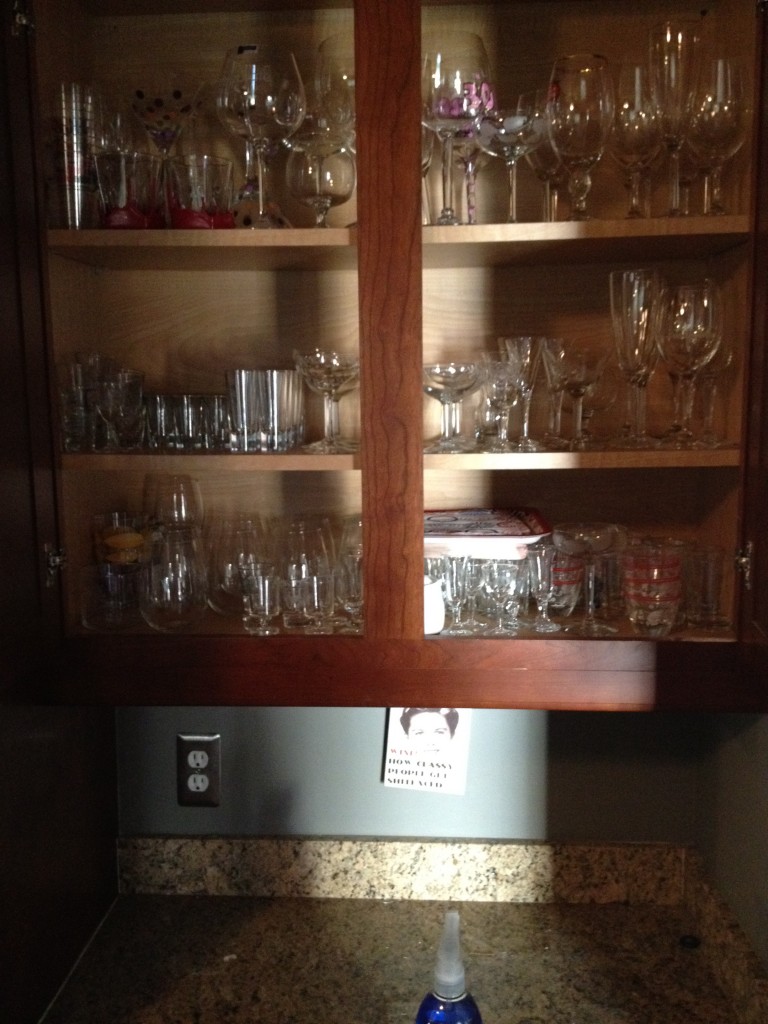 Here is all the glassware before I started the purge.  This is a small portion of my glassware but it should be the most used glasses, right? I took everything out, cleaned the dust and put the less used glassware in the basement for long-term storage.
Somehow all of this fit on that little counter, not in the cupboards, on the counter. It was unorganized, forgotten about and abused.
The new layout is way more organized and allows a great showcase for drink photography.