Prosecco Intro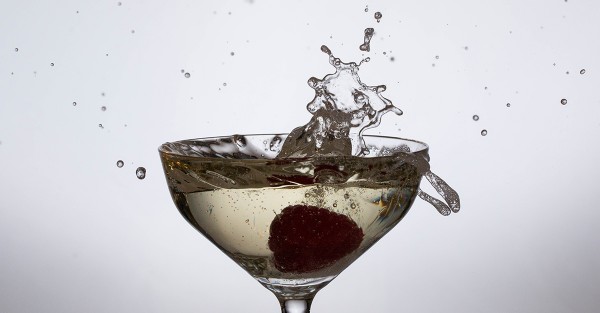 Prosecco is highly underrated in the US because most of us think it has to be sweet. Our brains have been wired to think of the wine from our limit experiences of what we bought in the grocery store during college. There is so much more diversity and deliciousness to the beverage. It is some of the most consumed wine in Italy and a great deal of the varieties never make it to the States.
The wine can come in a level of sparkling from Spumante to Frizzante to Tranquillo which goes from highest amount of bubbles to lowest. The main grape is Glera but there can be up to 15% of eight other designated grapes. There are 9 provinces of Italy that make up the DOC (Denominazione di Origine Controllata) which are the only places you can produce the wine and officially call it Prosecco. There is also a smaller region where they can make a super fancy version called DOCG (Garanitita).
Prosecco can easily replace Champagne in a cocktail especially if you get a higher quality one. You don't have to break the bank either as you can get most of what is available in the US for under $25.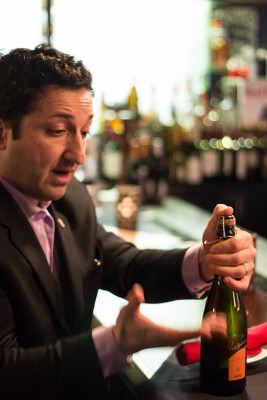 I sat down with Joey Gewarges, Sommelier of the Andiamo Restaurant Group. He is a huge proponent to enjoying wine with food especially Prosecco. It elevates the flavor of everything and allows for much more fun experimenting with pairings.
He showed us the proper way to open and pour a glass. Notice from the picture above to always keep your finger on the cork. It happened to me on at least one occasion. As soon as I removed the cage, the cork went shooting out. If the bottle is too warm or something didn't work correctly while bottling, you could find yourself in a similar situation. Play it safe. Remove the cork while keeping a firm grasp on it. Pour the glass only 2/3 full. This gives you time to enjoy the wine and it won't warm up as much. It should be served really cold. Don't swirl the glass when you smell it. The bubbles will help bring the aromas to you. You will also notice that bubbles in Champagne form differently than Prosecco. One from the center and the later from the sides.
Sparkling wines are great to pair with heavier foods as they break-up the fatty flavors. It is also a nice break in-between bigger wines. Try a bubbly wine with a steak next time and test this out.
Joey came from Capital Grill and is tasked with constantly improving the Andiamo wine selection and training the staff. He is having focused training on each location to keep them sharp. As the group sommelier he is available at any time for recommendations too. If you have stumped your Andiamo server, they can give him a call 24/7 for recommendations.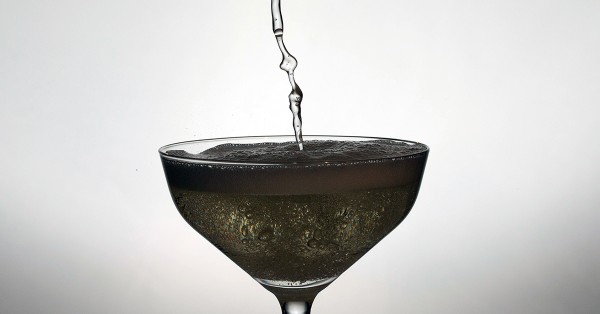 I'm personally a big fan of Prosecco for punches and cocktails. You can find great bottles for $10-15 that work well for mixing and drinking stand alone. The Bellini is a classic cocktail that is only Prosecco and white peach puree. Any punch can be elevated with a bottle or two added. Even a non-boozy punch can be transformed to an "adult" punch with some alcoholic bubbles.
Give this wine a try for your next dinner. You'll be impressed.
Budmo!