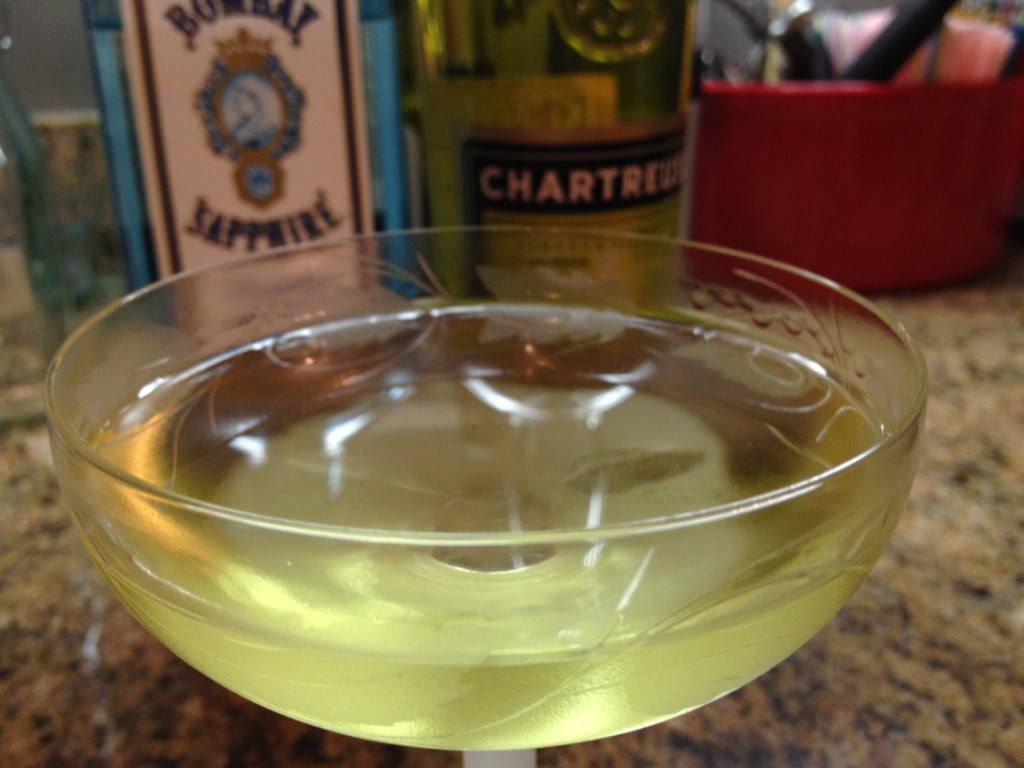 When I picked up Kazuo Uyeda's book about cocktail techniques, I figured it would be mostly technique. It is instead, mostly recipes. They are his takes on them which are very minimalistic and really make the alcohol prominent in the taste.
I tried the Alaska – 5 parts gin and 1 part yellow chartreuse. If you like gin, it's a good cocktail for you. Almost like having french fries with a bit of ketchup. I don't mind gin but the first few sips were really over powering. I'm about 5 sips in now and it is starting to blend together.
Uyeda-san was changing up the normal Alaska preparation by stirring instead of shaking. His philosophy is to only shake hard to mix ingredients. Booze on booze mix easily so they should be stirred. This lead to the changing of the normal Alaska ration of 2 to 1 instead of 5 to 1.