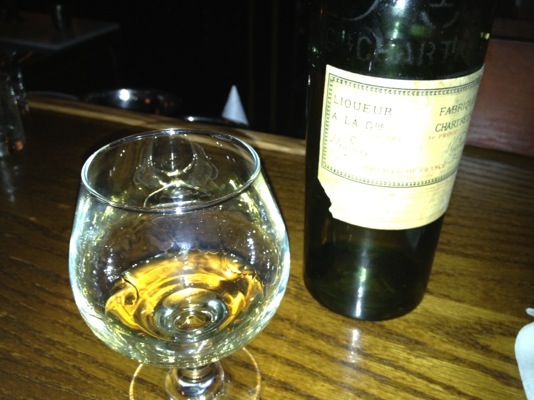 We celebrated NYE at The Oakland and they discounted some of the fancier drinks for one night only. I went after the grand pooba. The 1940′s Yellow Chartreuse. Normally $210 a pour, it was discounted to $150 and I did a half pour to celebrate the holiday.
The drink is very similar to your basic yellow chartreuse with some exceptions. The herbal flavors are more pronounced along with the saffron. It is also more concentrated in the viscosity and the sweetness.
Very delicious and well worth it.
Budmo!