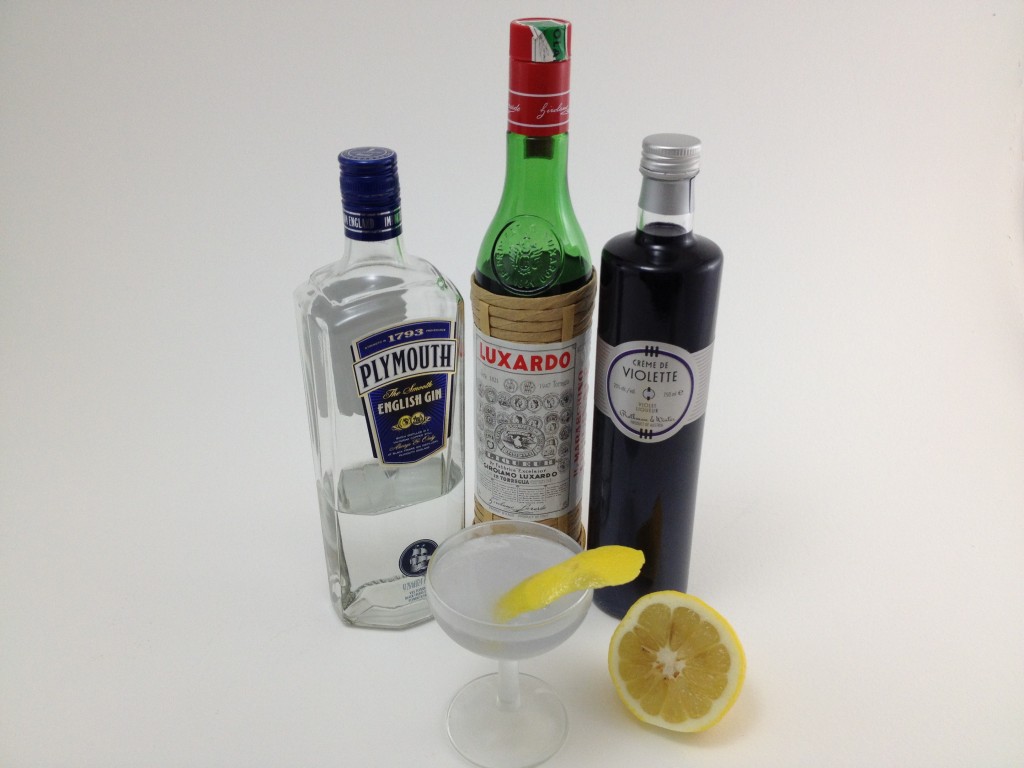 The Aviation is a pre-prohibition cocktail that can be made one of two ways. With the Creme De Violette and without. It was created in the early 1900′s but was tweaked in 1930 to exclude the hard to finde ingredient. Up until recently, it wasn't available anywhere in the US. Now it is becoming easier. There is a rumor that it is available in Michigan but I have not been able to prove that yet. I grabbed a bottle in Illinois at Binny's. More info to come on those great trips to Indiana and Illinois.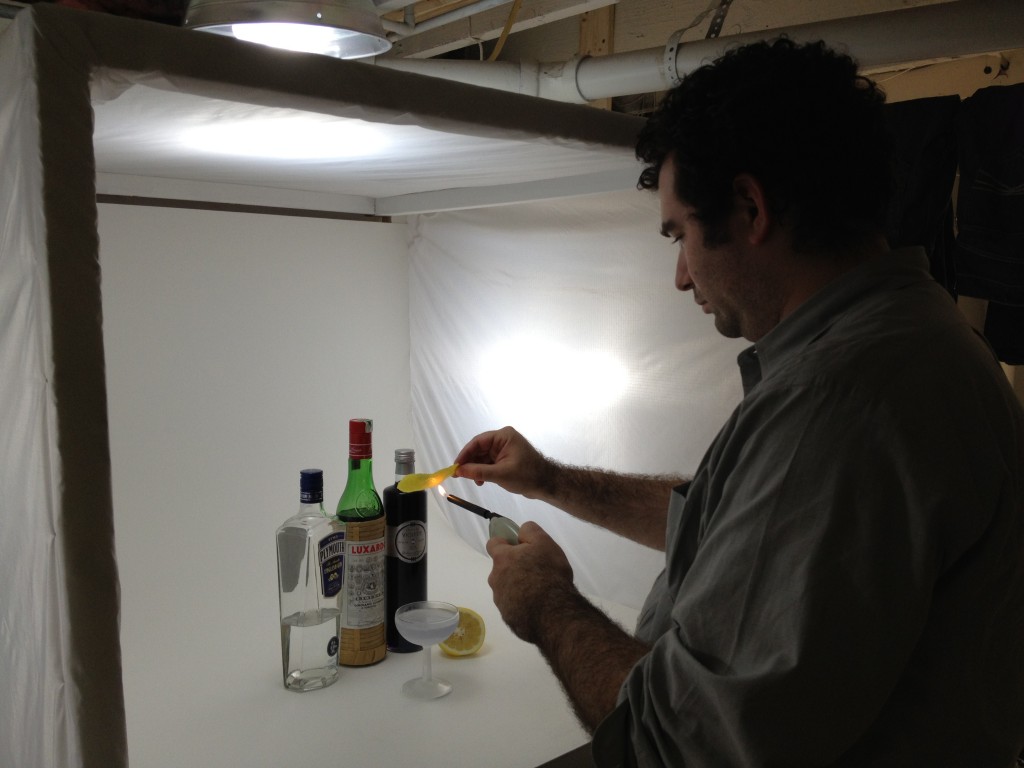 Recipe: The Aviation
2 oz gin
1/4 oz maraschino liqueur
1/2 oz fresh lemon juice
dash of creme de violette
flamed lemon peel for garnish
Add all the liquids into an ice filled tin & shake
Strain into a cocktail glass
Garnish with a flamed lemon peel

Taste: I think this cocktail isn't totally balanced. The lemon really stands out and the maraschino gets lost. I might play around with this a bit.

Prep: This is pretty simple to prep except for the flamed lemon. That takes a bit of practice. Check out this video from Chow on the process.

Sourcing: Yeah…Creme de Violette. Please tell me if you see it in Michigan. If not, you need to travel cross the border to find this. The rest is pretty easy.