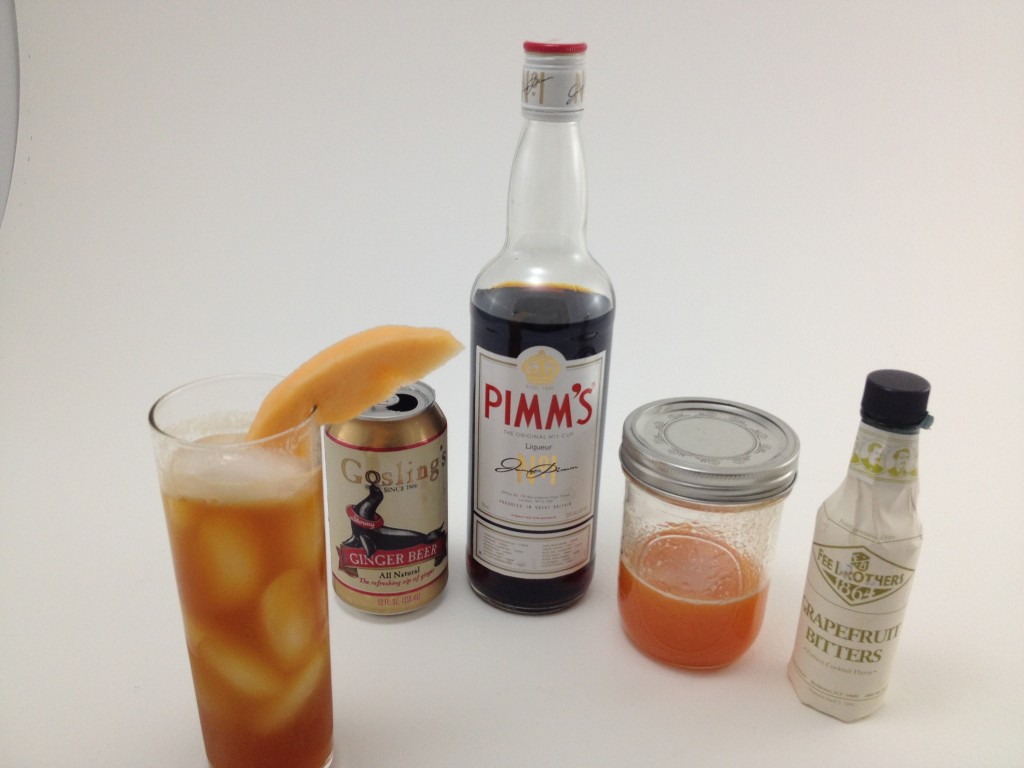 Serious Eats Posted a late Summer Cocktail a few days ago called Pimm's and Cantaloupe.  They also did a post about advanced juicing. I thought it would be cool to juice some Cantaloupe and make a cocktail out of it. This is version 1.o and needs some more work.
Pimmaloupe X-1 (by Nick Britsky)

2oz Pimm's #1
1oz Cantaloupe Juice
2 dashes Grapefruit Bitters
Top with Ginger Ale
Chill all but Ginger Ale, Pour in Collin's glass with ice and top with Ginger Ale
Garnish with Melon

Taste:  The Ginger Ale was too strong and I would probably swap the Grapefruit bitters for Celery bitters next time.

Prep: Making the cantaloupe juice is a bit labor intensive but everything else us just mixing a cocktail.
Sourcing: Pimm's #1 isn't too hard to find so I give this one a one start.