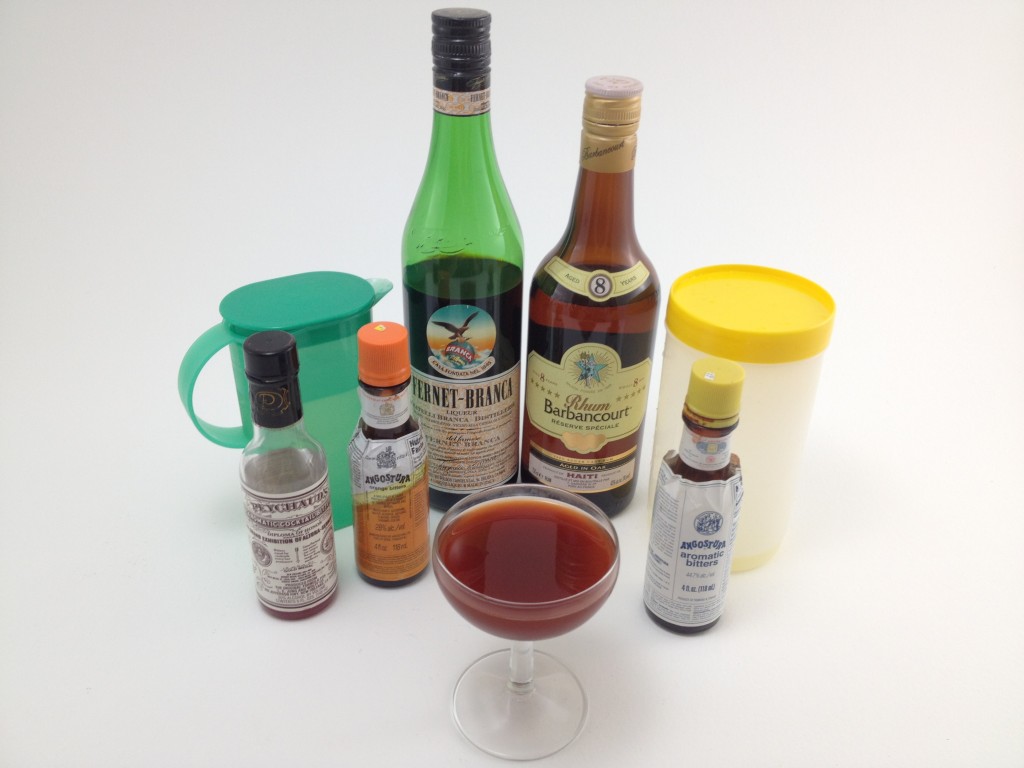 Everyone and a while it is fun to just go bitter crazy. This drink not only has a small dose of Fernet Branca but it has a full ounce of bitters. Not dashes, ounce. Bitters after all are just booze infused with spices (like gin) but they are potent. Mix that with some syrup, lemon and rum as a vessel, you have a tasty drink. This comes from one of my gateway cocktail books – Beta.
Don's Little Bitter (DLB – from Beta Cocktails)

1/4 oz Peychaud's Bitters
1/4 oz Angostura Orange Bitters
1/2 oz Angostura Bitters
1/2 oz Fernet Branca
1/2 oz Lemon Juice
1/2 oz Simple Syrup (1:1)
1 oz Barbancourt 8 Year Rum
Shake, strain, enjoy.

Taste: The lemon is really dominant followed by all the bitters and just a whisper of the rum. The sugar just mellows it out. It's a good drink like a good book challenges you to pay attention.

Sourcing: The Fernet is the hardest to find and it is becoming more and more popular. The Bitters are the standard ones and can be found in most major grocery stores.

Prep: Measuring bitters isn't a hard skill, just a new skill. Take your jigger and just dash in the amount until you have the desired measure. It feels like a lot but it will be good.