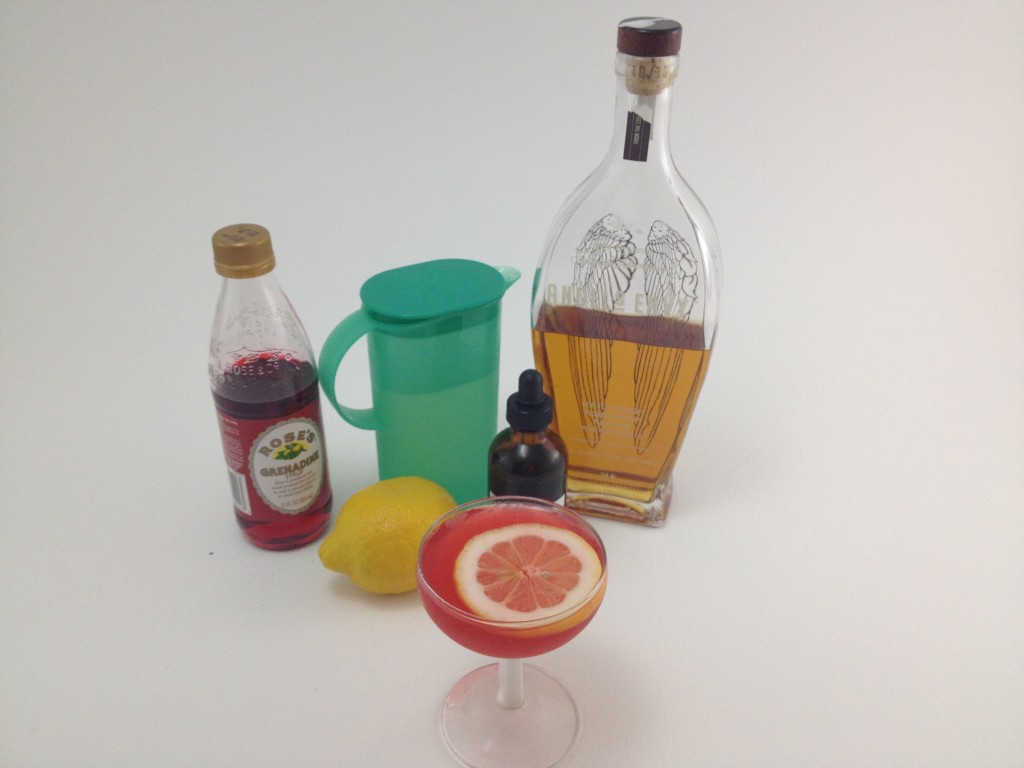 Liquor.com made a Facebook post around lunch that asked fans to pick three from three drinks. One of them was the Billionaire Cocktail. This sounded like a great cocktail to make and I had almost all the ingredients or so I thought.
My first mistake was in making the Absinthe Bitters. It called for two different absinthes and I had neither nor did I want to spend $100 to buy them both. So this downgraded my Billionaires Cocktail. Mix that with simple syrup, lemon juice, bourbon, the bitters and some grenadine. This is great. I get to use my homemade grenadine. Of course, when I open it up, it has grown a healthy coat of mold. So much for lasting 3 weeks. Back to bottled grenadine and another downgrade to the cocktail.
This is two strikes on my billionaire cocktail which makes it closer to a millionaire cocktail or the 53% cocktail.

Taste: With a full ounce of lemon juice and all that absinthe, I wasn't looking forward to this cocktail. But, it surprised me. It is balanced and really tasty. My favorite cocktail to date.

Sourcing: I see Absente a lot and the rest of the ingredients can be found at a good liquor store. This isn't a hard one to find in my book.

Prep: Basic mixing here.