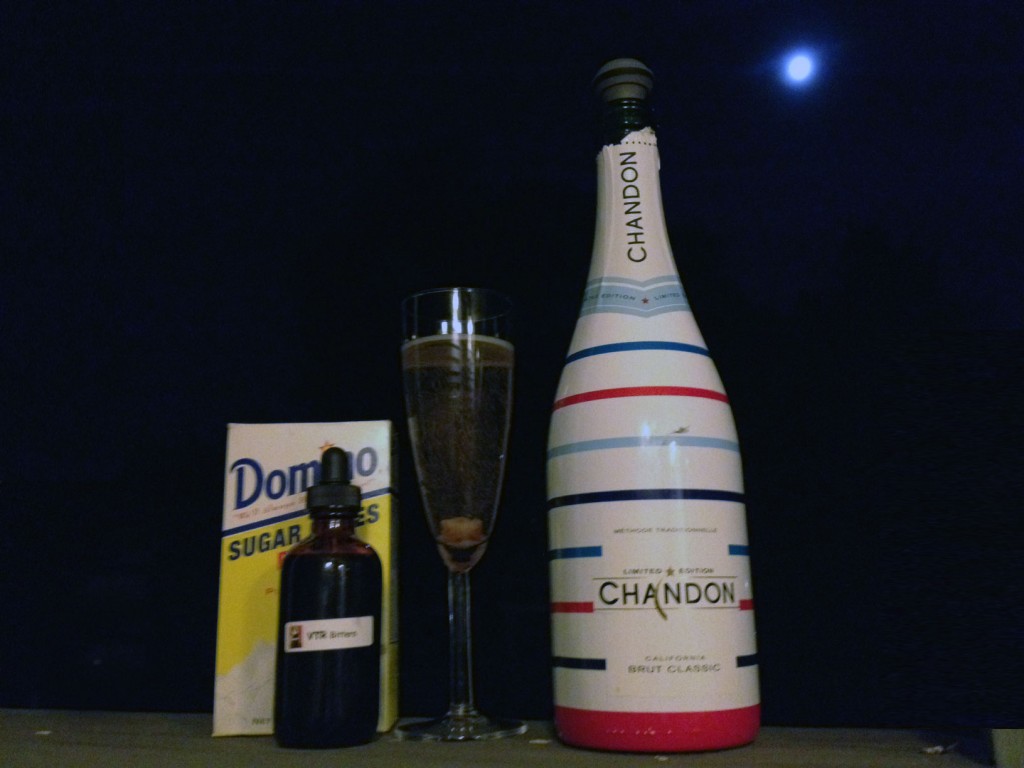 If I have champagne on hand, I love a simple Champagne Cocktail. The champagne can be cheap, moderate or expensive. The little pop from a bit of sugar and bitters is so easy but so good.
It is also a good way to test ou some new aromatic bitters.My current favorite is VTR Bitters from Velvet Tango Room. It is spicy like cinnamon with a hint of peppermint and full of aromatics.  if you find yourself in Cleveland, hit them up, grab a drink and some bitters to go.

Taste: Amazing. Crispness from the dry champagne, sweetness of the sugar and bitterness of the…yeah bitters.

Prep: 5+ drops of bitters on top of a sugar cube in the base of a champagne glass and top. I would recommend bitters with an eyedropper and not the dasher for better control.

Sourcing: So easy. Find some bitters, champagne and sugar cubes and your are good to go. Sugar cubes too exist, just look for them. They are hiding.