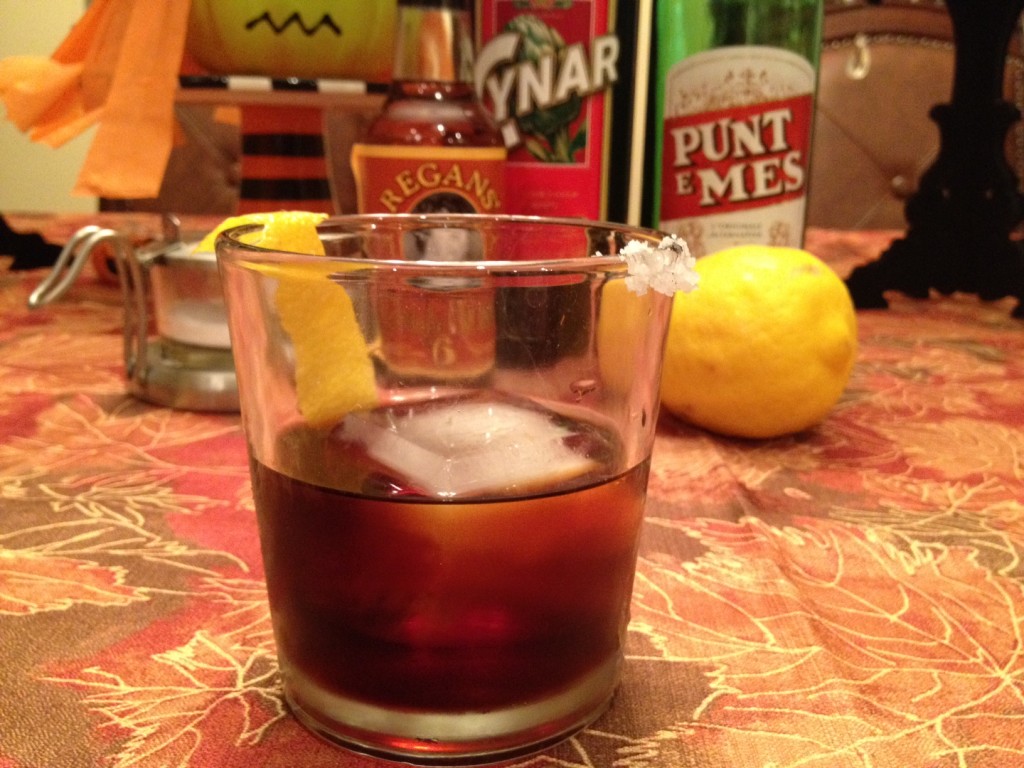 The Beta Cocktail book is filled with new combos that I wouldn't have thought of. Adding Salt in a cocktail is fascinating. I've heard of adding salt to rims but not inside it. What's also cool, is you salt a part of the rim to get different tastes. Sip with salt, sip with a little salt, sip with no salt, etc.

Taste: The addition of salt adds a great balance to the sweet and is a lot of fun.


Prep: Simple mixed drink here with a little salt for taste.

Sourcing:  The booze and additions aren't hard to find. This is a two drink rating.