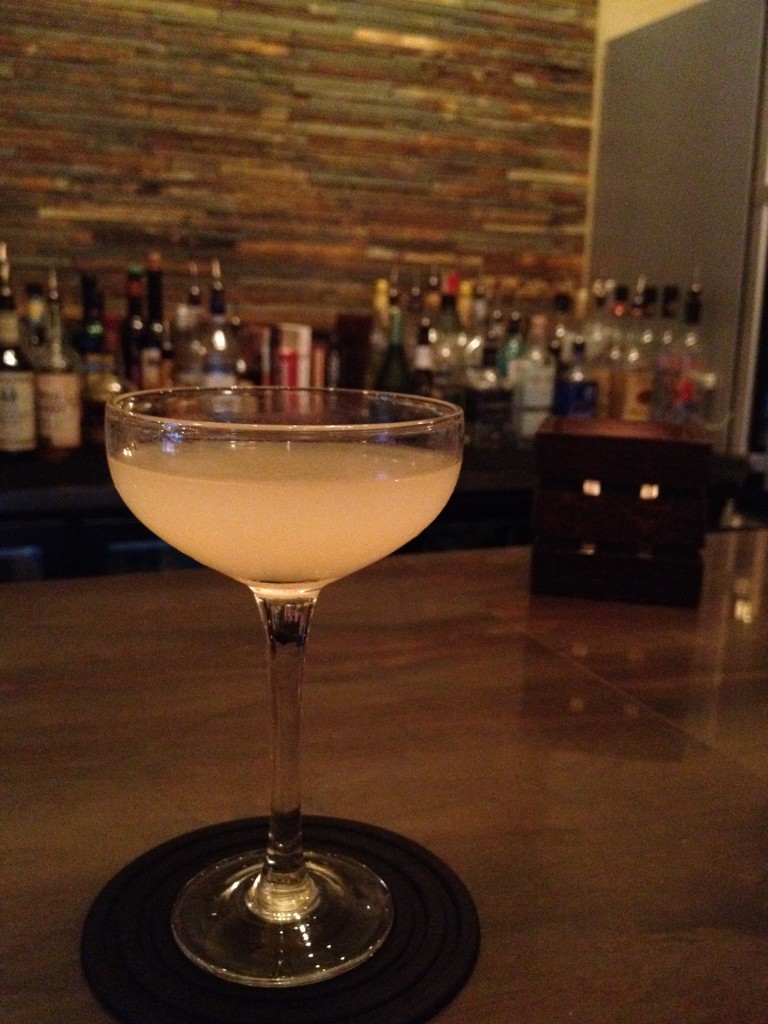 While I was so happy to see David back bartending and landed at Cafe Muse a few months ago, I was even more excited to see him behind the new bar at the same place. This past weekend Cafe Muse had a soft open of the new bar to the Arts, Beats & Eats crowd. We got a tip from Nicole at EatItDetroit.com that they were open for biz so we checked it out.
We grabbed some friends and had a great evening at the place with our hosts David, the mixologist and Christian the Sommelier. We were treated to delicious food and more importantly tasty drinks. I'll have a review tomorrow morning.
For now let us focus on the drink at hand, the Tart in the Monastery. This is a blend of Arak, Benedictine and Dolin dry vermouth. Right off the bat you are hit with the licorice flavored Arak and then have a slight honey flavor of the Benedictine. This goes on for a few sips then the Dolin hits you after your palate adjusts to the licorice.  It's a great drink to warm up your taste buds for some of the amazing dishes ready on the menu for you.
More to come tomorrow. Cheers!