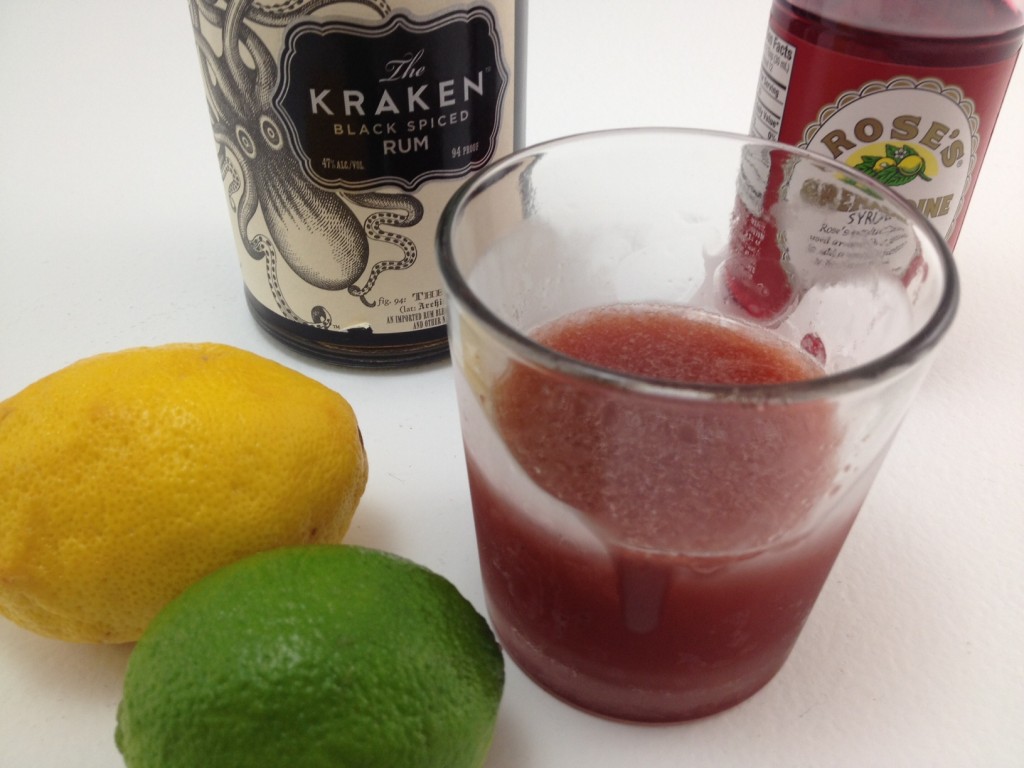 I picked up a bottle of Kraken today since I didn't have a bottle of decent spiced rum. With that bottle, I wanted to find a recipe to try out the Hard Shake, which is a technique from Kazuo Uyeda. I landed upon a recipe from our very own Sugar House which is fitting since today is their 1 year anniversary.
Planter's Punch

3 ounces dark rum
1 ounce lime juice
1/2 ounce lemon juice
1/2 ounce grenadine
1/4 teaspoon superfine sugar
Dry shake then serve over ice.

Taste: I really like this drink. It's a little strong on citrus but the fact that it has more lime than lemon is a good start. It also reminds me to make some more homemade grenadine

Sourcing: I see Kraken at most places so you don't have to look hard to find the ingredients for this cocktail.

Prep: The hard shake takes a bit of practice and really needs a variety of different sized ice (I didn't use that) but it still works without it…to an extent.