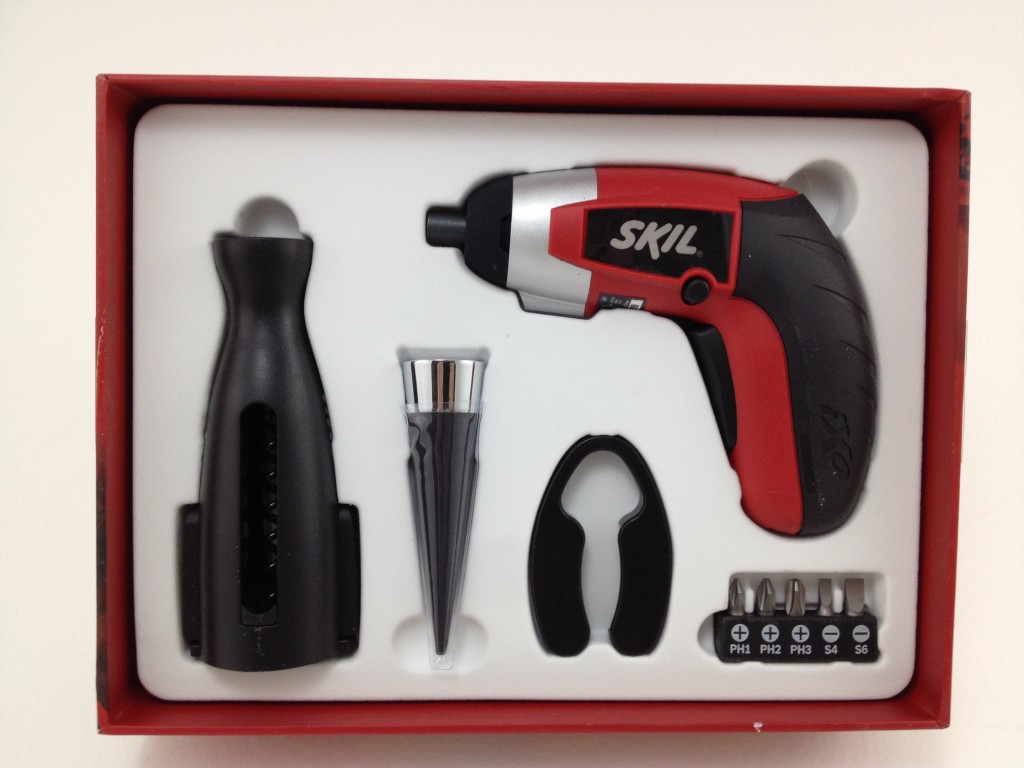 The Nick Drink's household consumes a lot of wine and learning how to open a wine bottle takes some practice. There are a number of tools on the market and some are better then others.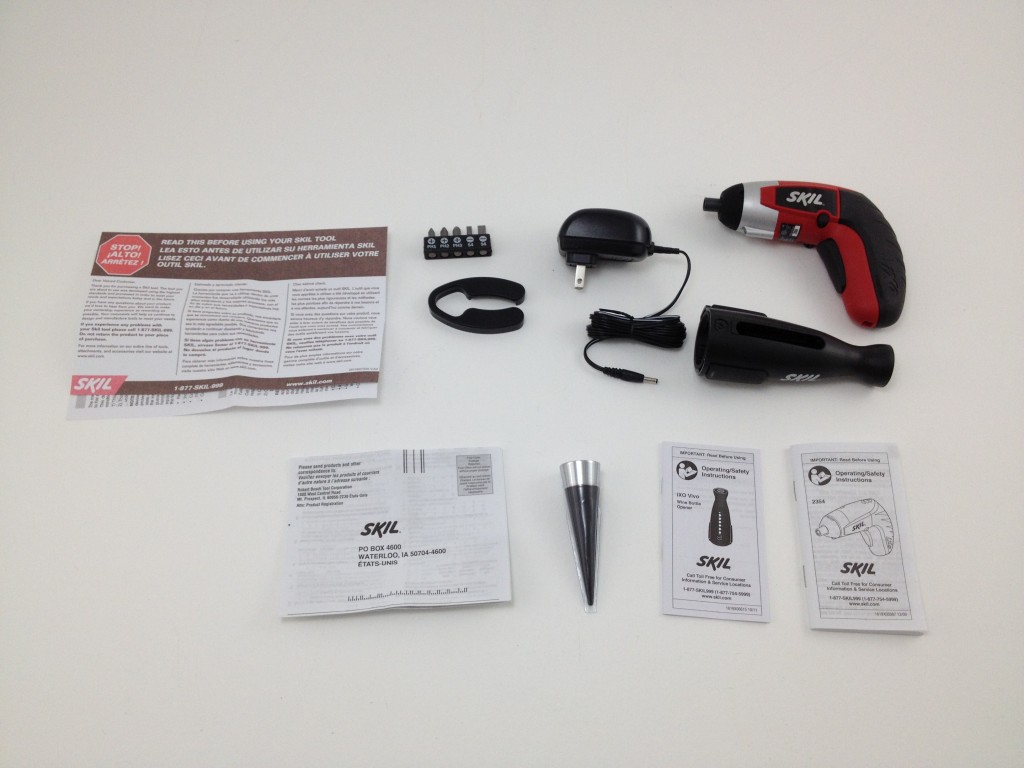 SKIL is known for their power tools but did you know they make bartending gear too? The SKIL iXO Vivo Power Corkscrew is a unique and easy way to open wine bottles.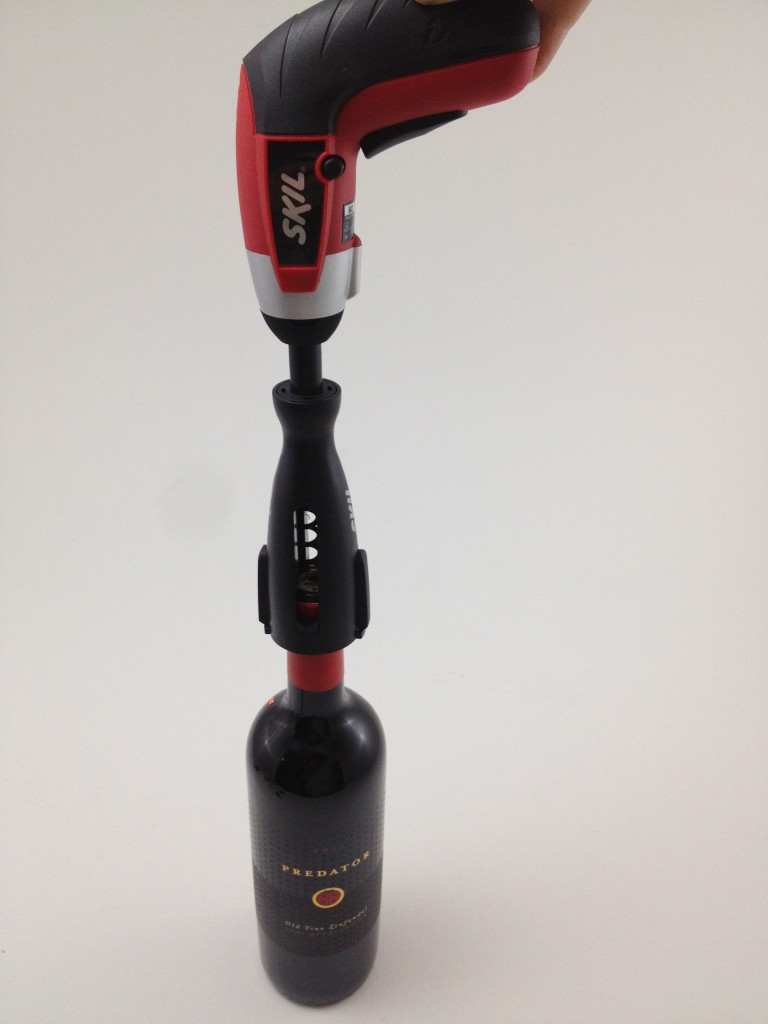 The package comes with everything you need and even had a charge out of the box. The corkscrew connects to the drill with a standard hex socket. However, my biggest complaint is that the corkscrew has a tendency to slip out. It doesn't snap in or isn't magnetic. That would be a great upgrade.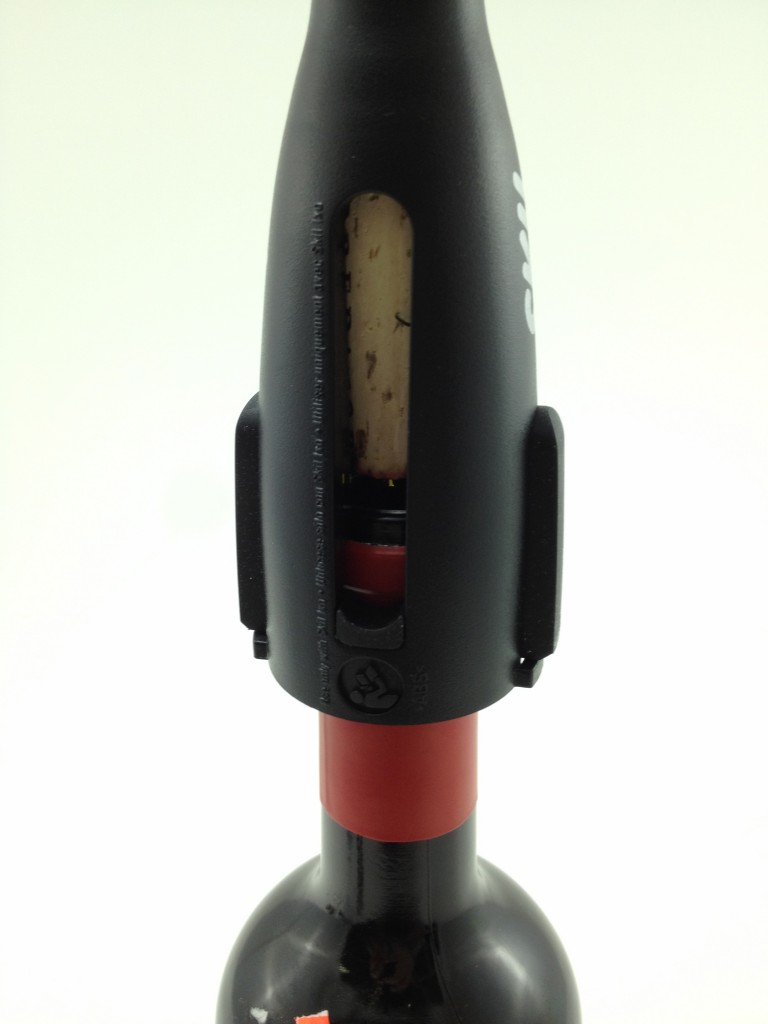 Once you get it over the bottle. It's just a matter of hitting the trigger and it drives the cork out of the bottle in one motion. With the cork out, you just reverse the drill to remove it from the corkscrew.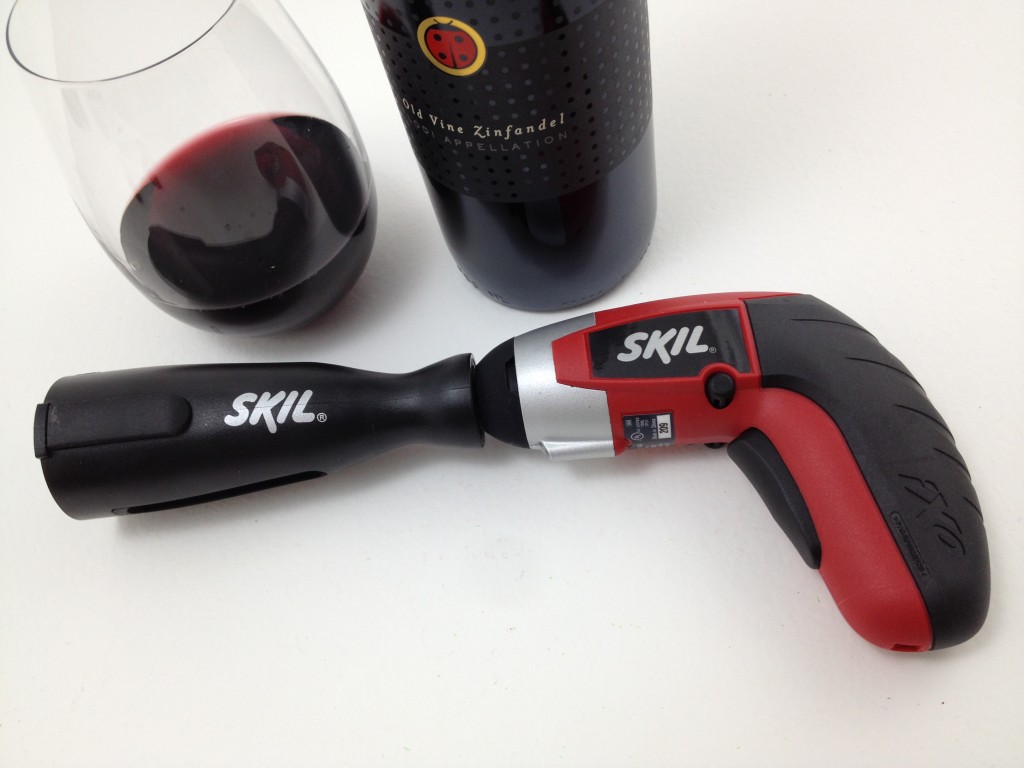 Overall, I think this is a fun tool both for novelty and practicality. The kit comes with a small set of drill bits which means that it is great in the kitchen for opening bottles as well as repair tasks.
We have a special treat for NickDrinks.com visitors. Anyone that posts a comment about their favorite holiday wine on this page will be entered for a chance to win your very own SKIL iXO Vivo Power Corkscrew. We will pull a winner Friday, 21st, 2012.
Good luck!
UPDATE: We didn't have any entries by the end date of our sweeps so we extended it to 12/31/2012 at midnight. Good luck!