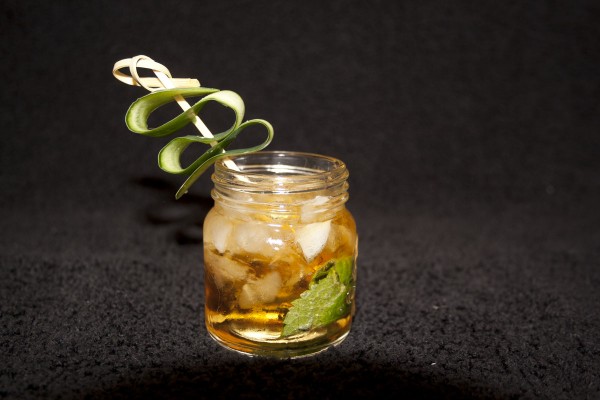 Mini Mason Jars are nothing new, but I am in love with the shot glass variations from Urban Trend. Making tiny cocktails is fascinating to me plus it allows you to try more things. The problem is it is time consuming for the drink builder. Either way, this little shot sized drink, will have you singing LMFAO songs in no time. I reached out to the company and they sent me a set of glasses and a surprise.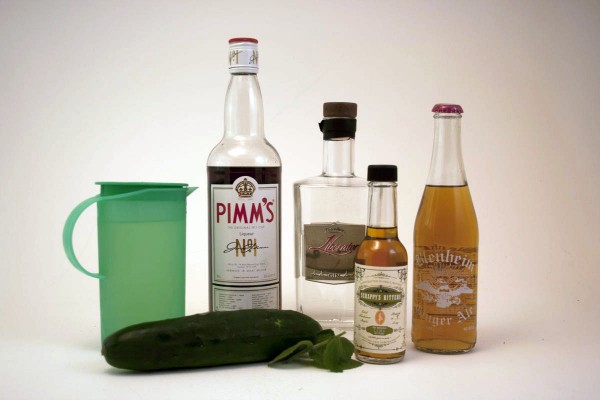 I put together a variation of as Pimm's Cup called the Country Pimms.
Country Pimms

1/2 oz Pimm's #1
1/2 oz Liberator Gin
Dash of Simple Syrup
Dash of Scrappy's Lime Bitters
Top with Spicy Blenheim Ginger Ale
Muddled Mint
Garnish with Cuke Peel

Muddle 3 mint leaves in the mason jar. Shake Gin, Pimm's, Bitters & Simple in a iced shaker and strain into glass. Top with Ginger Ale and Garnish.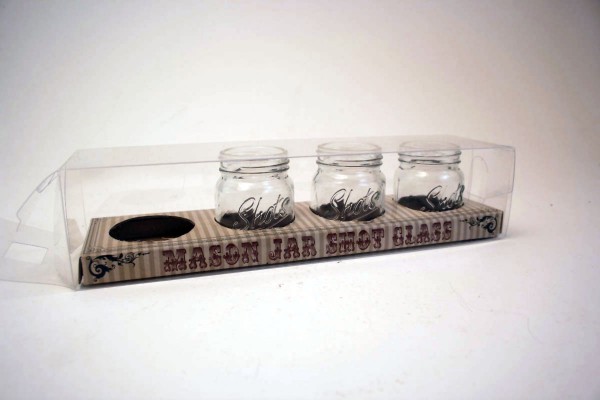 For $18.99 you get a set of 4 glasses. (Amazon Link) I'll admit, it is a bit steep. However, they are sturdy little guys and I bet they would take some abuse. They are also cute and how do you put a price on cuteness.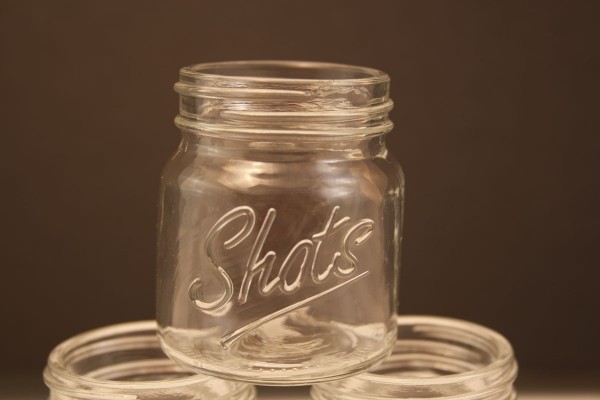 The glasses aren't branded Mason or Bell but instead Shots.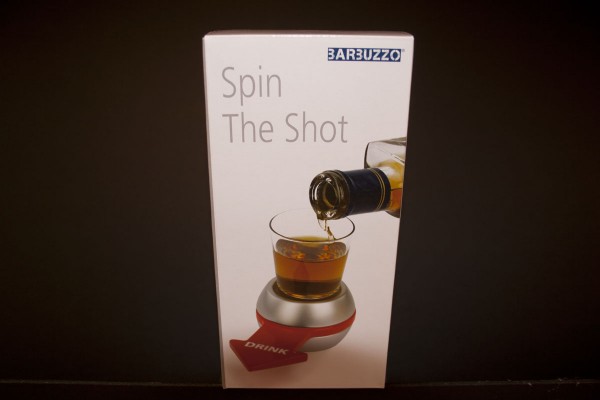 Urban Trend sent me a Spin the Shot set too. I'm going to give it away on the blog. Post a comment and I'll pick on at random next week.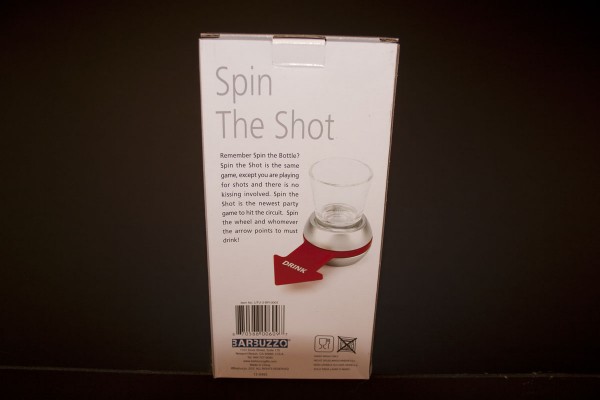 Good luck on the contest.
Budmo!