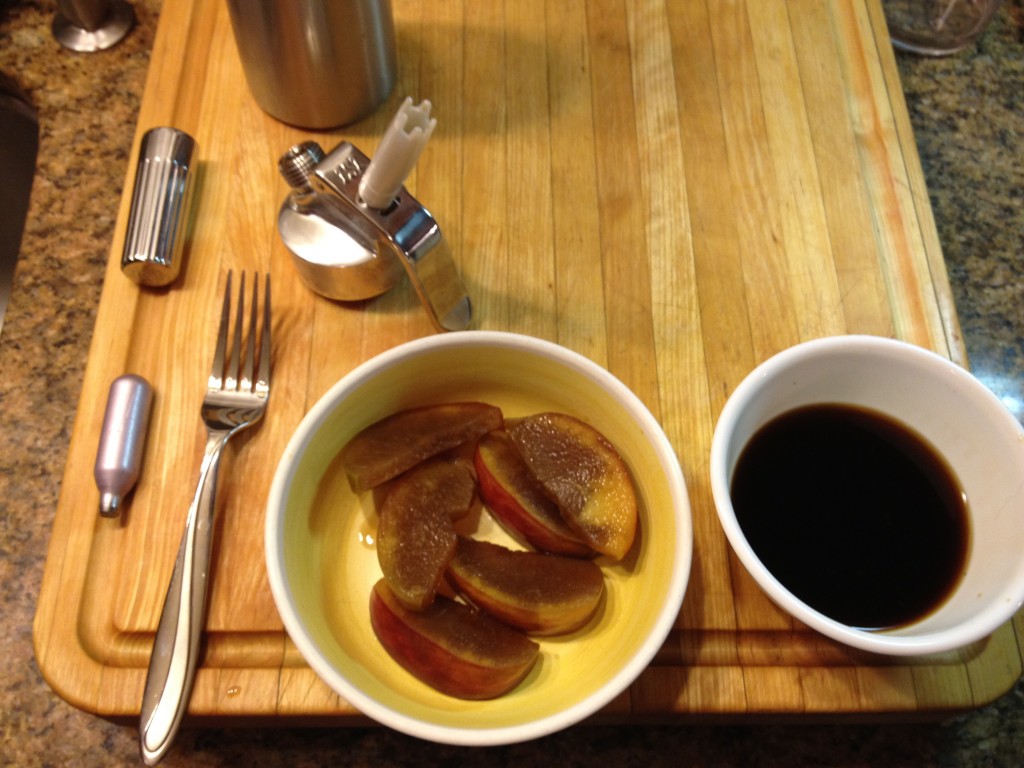 I'm experimenting with a vacuum pump and one of the things that Molecular Gastronomist's are doing is infusing liquids into solid foods such as fruit.
I thought it would be fun to one of Lish's favorite drinks, Jack and Coke Zero infused into apples. Step 1: Make an coke zero syrup, Step 2: Mix with Jack and some water, Step 3: Mix with fruit, Step 4: Vacuum out the air, Step 5: Chill, Step 6: Carbonate.
The end result was super boozy and not carbonated. This is experiment 1 and when I get the recipe and process just right, I'll go into more detail.