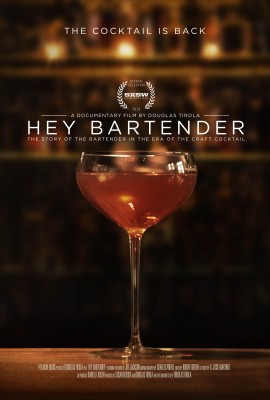 It is a great weekend to be a be a cocktail lover. There are three events going on and all of them sound like a great time.
Light Up Livernois – Detroit Design Festival – Friday 9/20
As part of the Detroit Design Festival, Light Up Livernois will feature cocktails crafted by Joe Rob and the Bailout Productions team. The event starts at 3p today. More info here.
Entrepreneurs, artists and designers from Detroit and around the world are collaborating to transform Livernois Ave. Light Up Livernois: DDF will debut the next chapter on Detroit's Historic Avenue of Fashion with an evening of design, art, shopping and entertainment.

REVOLVE Detroit is a collaborative program of the Detroit Economic Growth Corporation that partners with community leaders, building owners, entrepreneurs, and artists to activate vacant storefronts with transformational businesses and art installations. The goal of the program is to foster the evolution and vibrancy of Detroit's neighborhood business districts.
Cocktails 101 at i3 Detroit – Saturday 9/21
Our friendly neighborhood hackerspace, i3 Detroit, is hosting a Cocktail 101 class featuring instructor Adam Heinzen. It will be a great overview of the basics and is only $10. This covers cocktails and pizza. That is a steal. The class starts at 8:30p and as of this morning there were only 3 tickets left. Buy them here.
A high-level overview of the basic ingredients, tools, and techniques for making fine craft cocktails. Alcohol and pizza will be provided – just bring your taste buds and your functioning livers! Participants can expect some hands-on opportunities and approximately two cocktails per person. Please note: properly constructed cocktails tend to be rather boozy.
Hey Bartender Screening at The Maple Theater – Monday 9/23
The Maple Theater and the Greater Detroit Chapter of the US Bartenders Guild have collaborated to bring Hey Bartender to the theater for one night only. This is the only Michigan showing and should be a fantastic event. Not only will they be serving cocktails, but you get to see the movie and have a Q&A with the director, Douglas Triola, and one of the stars, Steve Schneider. Only $10 gets you a ticket (buy them here) and the movie starts at 8p.
HEY BARTENDER is the story of the rebirth of the bartender and the comeback of the cocktail. Featuring the world's most renowned bartenders and access to the most exclusive bars in New York.